Giants dominating in bunts by pitchers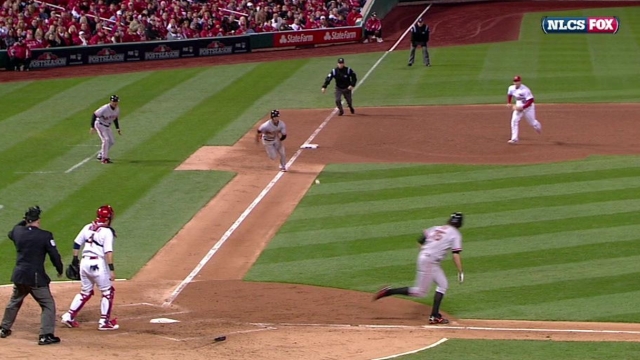 SAN FRANCISCO -- Giants pitchers lead the Majors in sacrifice bunts, which isn't too much of a surprise. Their starting pitchers are decent athletes, so they know how to handle a bat. And third-base coach Tim Flannery, the team's bunting guru, hones the pitchers' bunting skills virtually every day.
But the margin of the pitchers' lead in this category is stunning. The Giants began Monday with 13 sacrifices, compared to just seven for teams tied for second, Miami and St. Louis.
Barry Zito leads the pitchers with five sacrifice bunts, followed by Madison Bumgarner with three. Ryan Vogelsong and Matt Cain have two each, while Tim Lincecum has one.
"Playing in a park like this where you know you're not necessarily going to hit too many home runs, you have to manufacture runs," Lincecum said. "You notice that pitchers happen to be in the middle of those big innings sometimes just by getting down a bunt. We can be a difference-maker."
The pregame batting practice that pitchers take isn't solely for their amusement.
"It's not like we're just getting work in," Lincecum said. "We literally go in there like, 'Hey, I do not want to be the guy who looks like crap.' It's another area of the game where you have to focus and really care."
Chris Haft is a reporter for MLB.com. This story was not subject to the approval of Major League Baseball or its clubs.