Ross brings 'warm feeling' back to San Francisco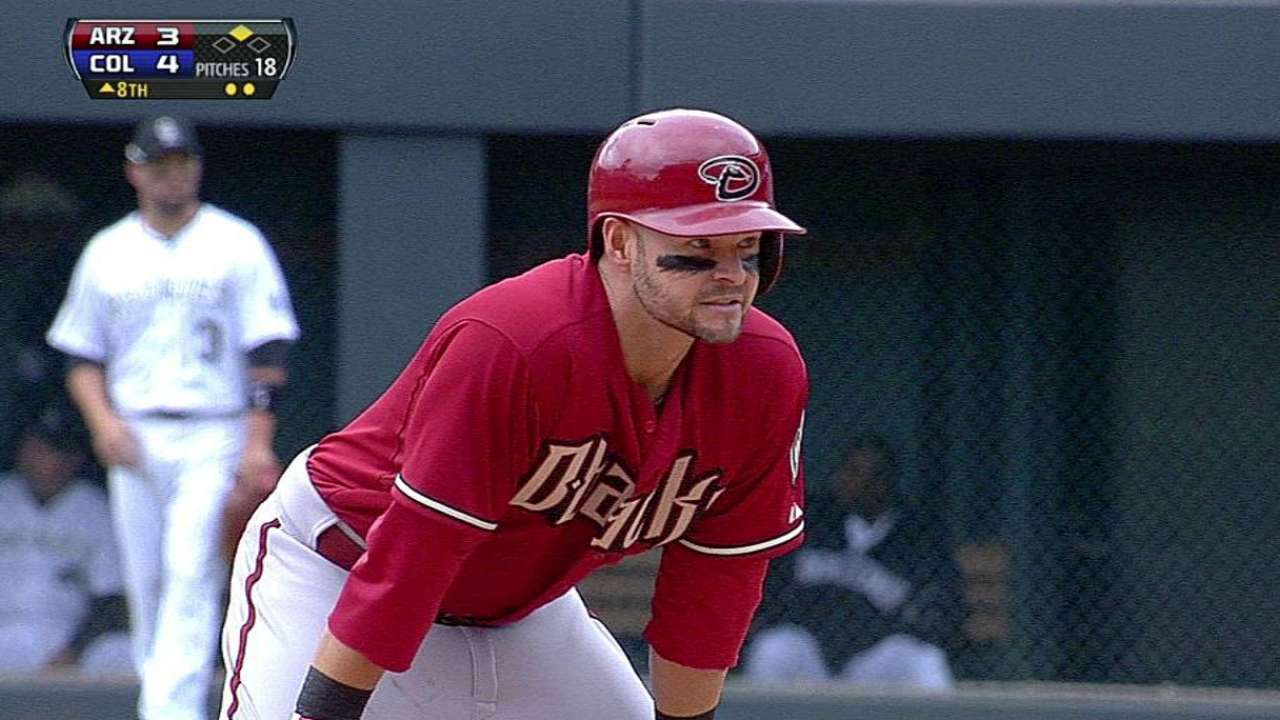 SAN FRANCISCO -- One way or another, Cody Ross is going to be remembered.
"His smile," Giants right-hander Tim Lincecum said. "It was really infectious."
"How he went off," catcher Buster Posey said, referring to Ross' two home runs off Philadelphia ace Roy Halladay in the opener of the 2010 National League Championship Series.
Ross, who has migrated to the D-backs, said before Monday's series opener between Arizona and the Giants at AT&T Park that he encountered numerous well-wishers while strolling through downtown before the game.
"This city is dear to my heart," said Ross, who bonded quickly and deeply with fans despite spending only the last several weeks of the 2010 season and 2011 as a Giant. "I got a warm feeling when we flew in."
Ross said that he always will welcome his association with the 2010 club, which brought San Francisco its first World Series triumph.
"People will always remember that -- how excited everybody was, the atmosphere," he said. "It was nothing like any of us had ever experienced."
Ross likened San Francisco's 2010 club to the 2004 Boston Red Sox, who won that city's first Series in 86 years.
"I think they're sort of icons and remembered more than the 2007 team [which also captured the Series]," he said.
Chris Haft is a reporter for MLB.com. This story was not subject to the approval of Major League Baseball or its clubs.