Giants becoming hard to strike out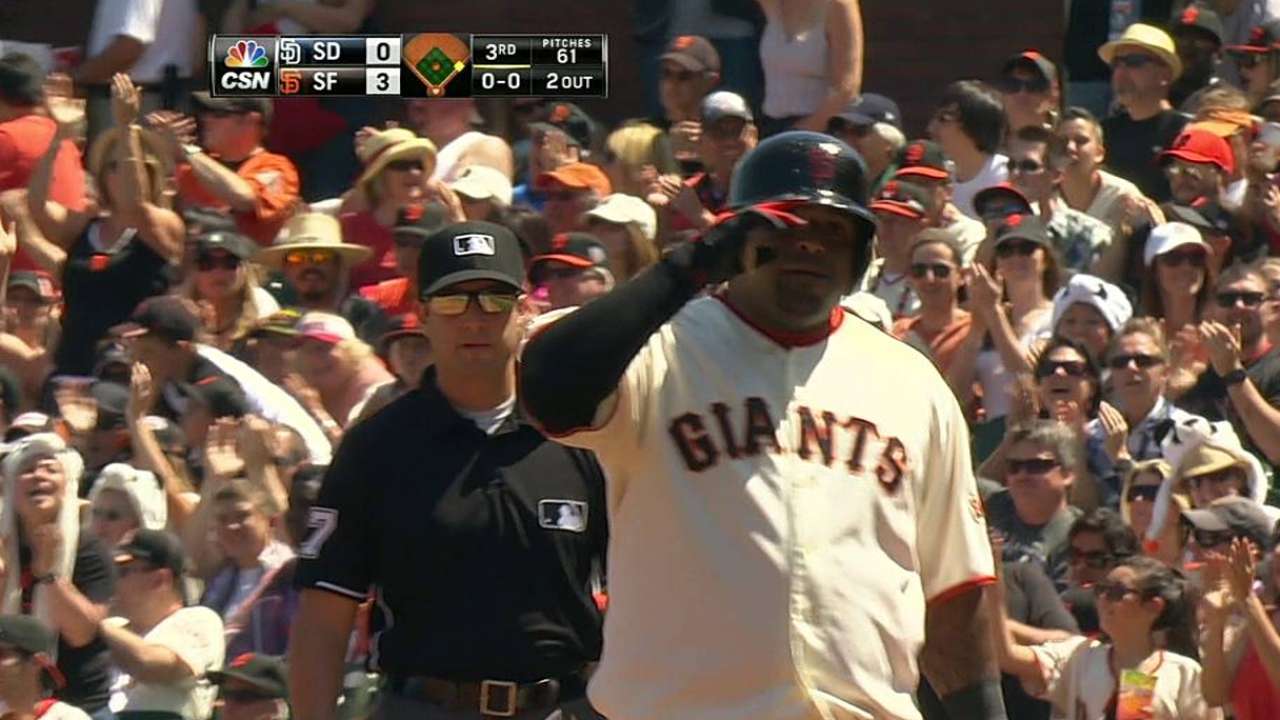 SAN FRANCISCO -- Since last year, the Giants have morphed into a bunch of contact hitters.
They entered Monday night's series opener against Arizona with 117 batters' strikeouts, fewest in the National League. San Francisco's first three hitters in the order ranked among the league's top 10 in toughest to strike out: Pablo Sandoval, third (one strikeout per 12.7 plate appearances); Angel Pagan, fifth (11.4); and Marco Scutaro, eighth (10.3).
The Giants began developing their consciousness about avoiding strikeouts in midseason last year, particularly after Scutaro was acquired from Colorado on July 27. So effective was Scutaro, who batted .362 in 61 games as a Giant, that his new teammates tried to emulate his approach at the plate. San Francisco's hitters finished the season with the NL's second-fewest strikeouts.
One might expect to see Pagan or Scutaro in the toughest-to-fan list, but not Sandoval, whose free-swinging ways are legendary. But, as Giants manager Bruce Bochy pointed out, "He can expand the [strike] zone, but he can go get the ball outside of the zone."
Chris Haft is a reporter for MLB.com. This story was not subject to the approval of Major League Baseball or its clubs.