Giants to place Affeldt on DL with strained oblique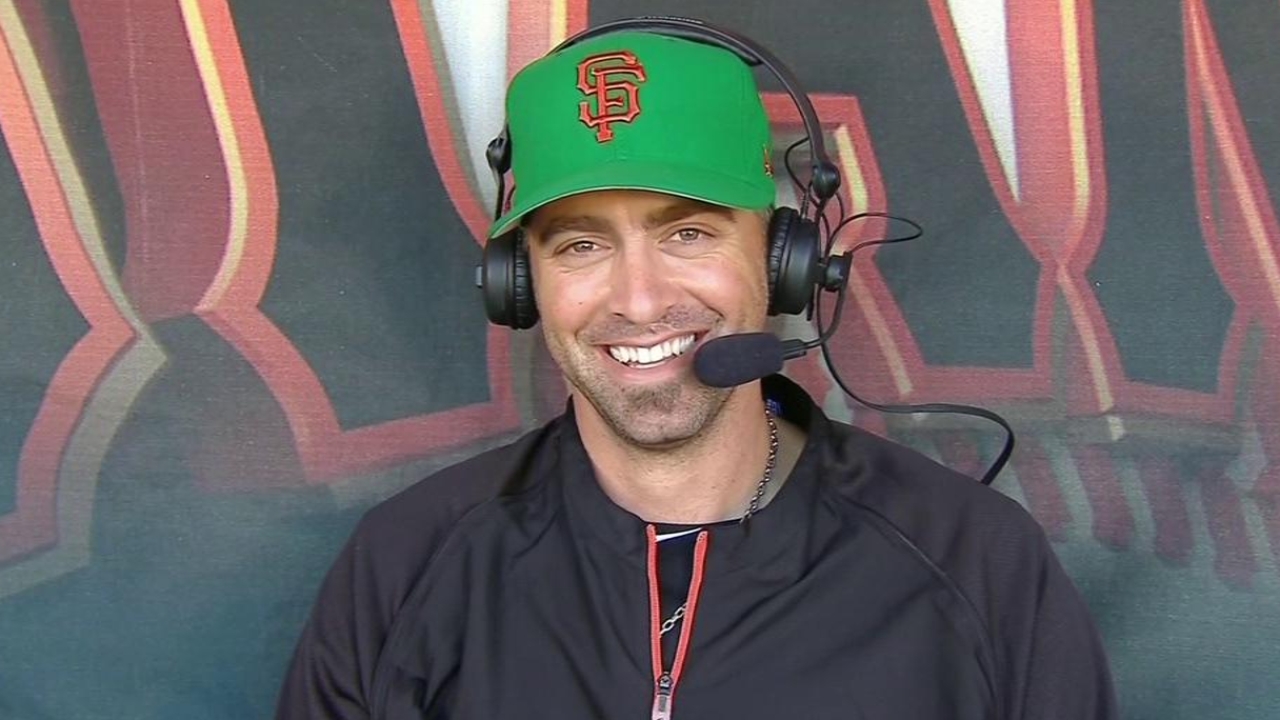 MILWAUKEE -- Left-handed reliever Jeremy Affeldt has a history with bizarre injuries, and though this one lacked the element of the unusual, it still came as a surprise.
Manager Bruce Bochy said that Affeldt would be placed on the 15-day disabled list with a strained right oblique, an injury that didn't pop up until the off-day on Monday, and that the team is poised to recall right-hander Jean Machi from Triple-A Fresno.
"It just tightened up on him," Bochy said. "We had an MRI today, and he's probably going to be out at least a week, so we're going to go ahead and make a move."
Affeldt blew a save chance on Sunday in Chicago, allowing two runs and a hit with three walks, but Bochy insists Affeldt was fine, with the soreness emerging the following day.
"I feel like I could probably come back sooner than later on this, but I'd rather not go out and put the team at risk," said Affeldt after Tuesday's loss in Milwaukee. "In Kansas City I had it on the right side. … This is my power side, so I have to be more careful. I did pitch through it for a week or so [with Kansas City], and then it went away completely and I missed eight weeks. For me it was a process of learning from my mistakes and not trying to be a hero 15 days into the season."

Affeldt becomes San Francisco's first in-season placement on the DL for 2013.
Machi appeared in five games for Fresno, going 1-0 with a save, allowing zero runs on five hits with one walk and five punchouts. He allowed four earned runs in 10 innings during Spring Training, good for a 3.60 ERA.
"We like the way he threw the ball, so he'll get the first look," Bochy said, adding that Javier Lopez and Jose Mijares are options to retire left-handed batters late in games. He envisions George Kontos, who has delivered scoreless appearances in five of seven outings, picking up some slack in the seventh.
Machi, 31, made his Major League debut with the Giants last year after a long career in the Minors, posting a 6.75 ERA in 6 2/3 innings over eight games.
Affeldt's history includes a lacerated hand, an injury sustained in 2011 while separating hamburger patties, followed by a sprained knee, sustained catching his son jumping from furniture. Last year he jammed his hand in the playoffs falling backward to avoid a Gregor Blanco line drive in the dugout.
JR Radcliffe is a contributor to MLB.com. This story was not subject to the approval of Major League Baseball or its clubs.