Zito's streak great while it lasted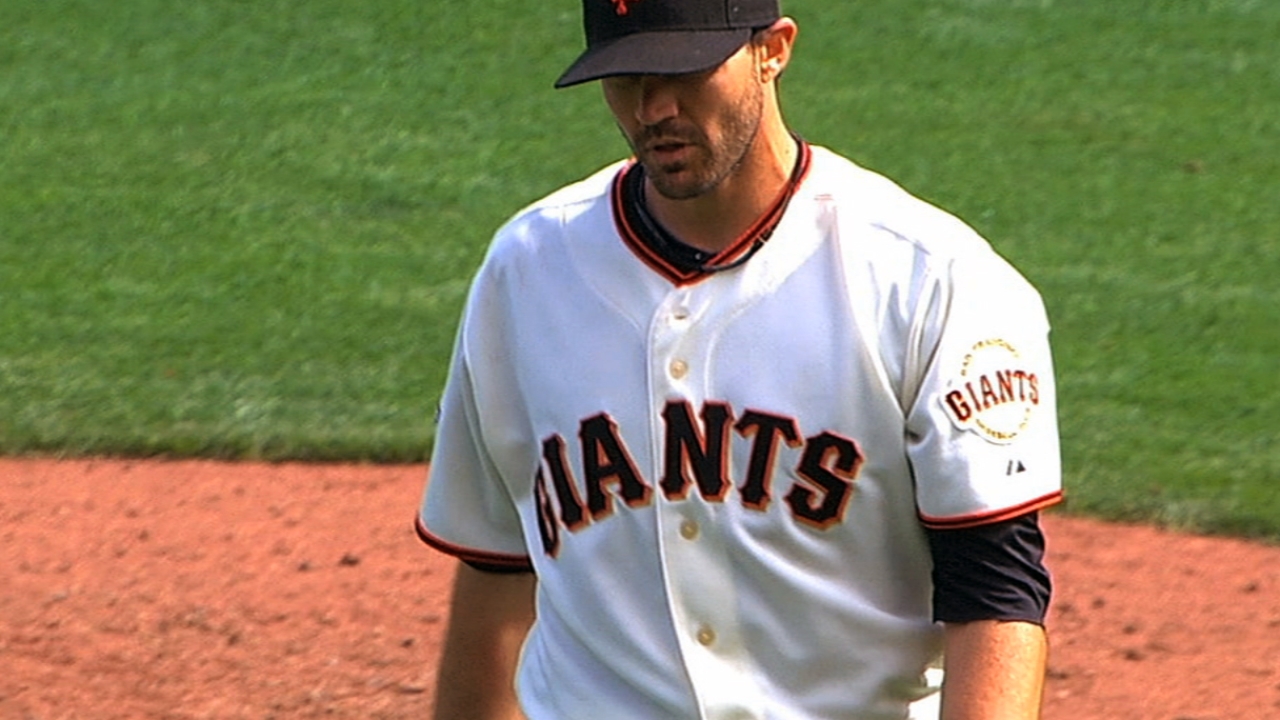 MILWAUKEE -- Left-hander Barry Zito went into Tuesday's game against the Brewers with victories in his last eight regular-season starts, and the team had won his last 16 appearances, counting three postseason games in 2012. It's the best stretch of his career in that regard, topping the nine straight wins to close the 2001 season and 11 overall after first two games of 2002 (he lost a postseason game in between).

The streak came to an end quickly. Zito gave up a solo homer in the second inning, then the floodgates opened in the third, when the Brewers scored eight runs.
According to Elias Sports Bureau, the only other Giants pitcher to start the season with seven or more scoreless innings in his first two starts of the year was Al Worthington, who threw back-to-back shutouts on his way to 19 scoreless innings in 1953. Zito has consecutive outings of seven scoreless innings, the longest run to start a season since Ryan Jensen went 14 1/3 in April 2002.

The streak of 13 straight regular-season wins in Zito starts is the franchise's top total with any one pitcher since the New York Giants won 13 straight started by Sal Maglie in a run that spanned 1951 and 1952. The Giants won 22 starts by Carl Hubbell from 1936 to 1937 and 19 by Al Demaree in 1913.
JR Radcliffe is a contributor to MLB.com. This story was not subject to the approval of Major League Baseball or its clubs.