Pence feeling more fleet of foot after altering regimen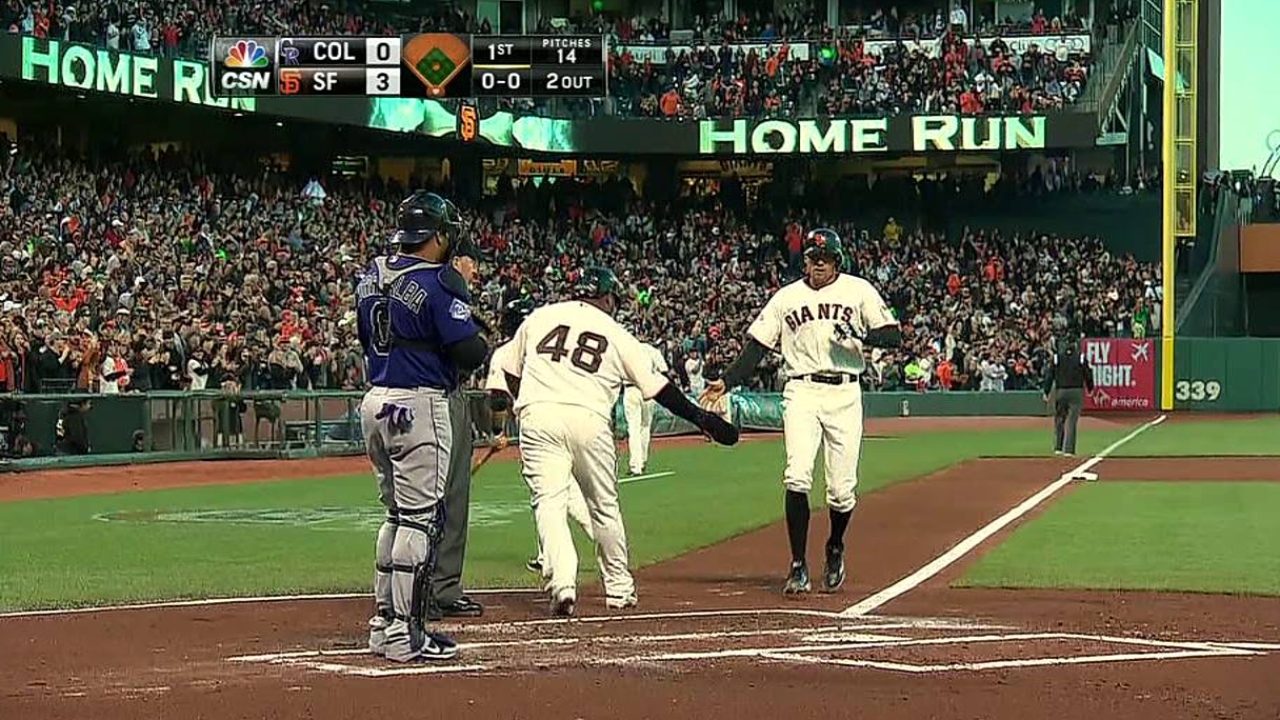 CHICAGO -- Hunter Pence has always possessed above-average speed. But whether he's chasing a fly ball in right field or rounding the basepaths, he has looked faster to the naked eye this season.
Pence acknowledged that he feels as if he has gained a step, though there's no foolproof way to measure this.
"I worked on it, put the effort in and I feel like it's paid off," said Pence, who declared during the offseason that gaining speed was a top priority for him.
To achieve that goal, Pence changed his exercise program by lifting lighter weights, executing deep lunges at different angles and performing several one-legged exercises. He also jumped while bearing extra weight, which he said increased his explosiveness.
"Stuff I never did before. Instead of squatting 400 pounds," Pence said.
Pence added that no single exercise helped him the most. Strength and conditioning coach Carl Kochan agreed, though he pointed out that certain drills account for Pence's apparent ability to cover more ground with each stride.
"Some of the things we've been able to do with his hips and core have helped him immensely," Kochan said.
Pence swiped his third base in as many attempts in Sunday's 10-7, 10-inning win over the Cubs. His career high for thefts was 18 in 2010 as a member of the Houston Astros.
Chris Haft is a reporter for MLB.com. This story was not subject to the approval of Major League Baseball or its clubs.