After successful start, Noonan back on bench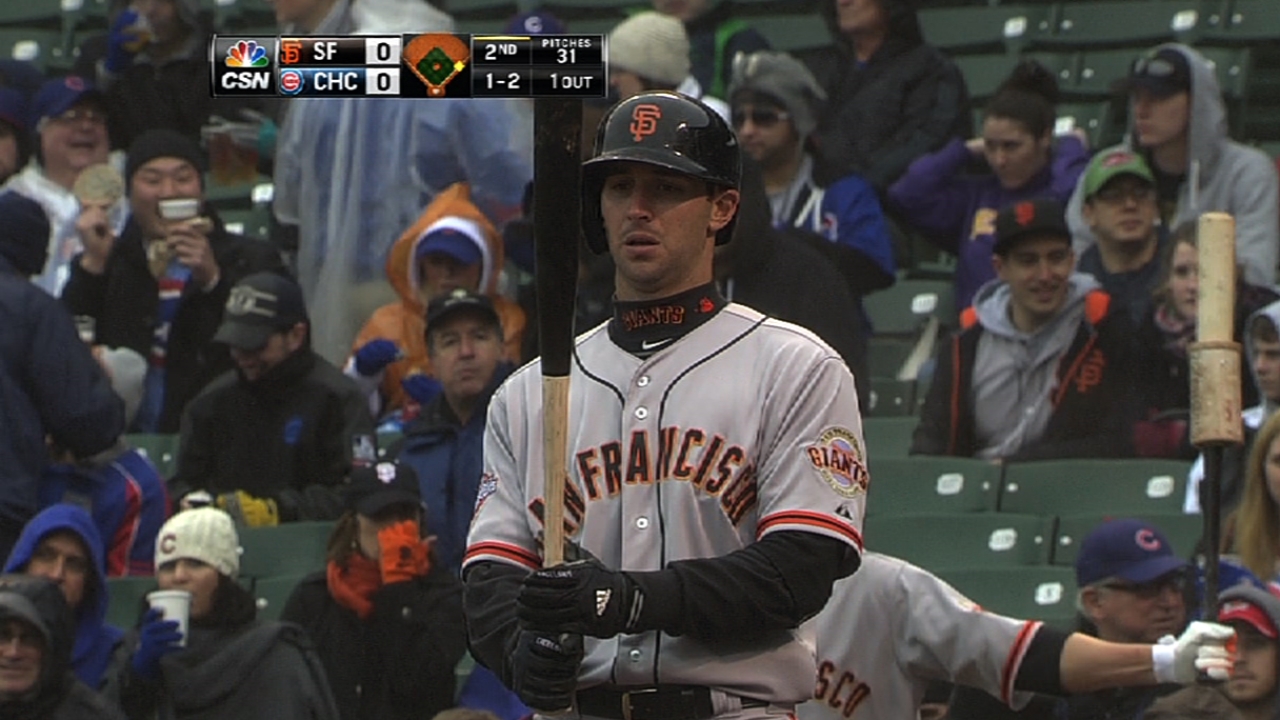 CHICAGO -- Nick Noonan returned to the bench Friday, one day after going 3-for-5 and scoring twice in his first Major League start to help the Giants defeat the Cubs, 7-6.
"That's the life of a utility player," Giants manager Bruce Bochy said, jokingly adding that Noonan didn't hit proficiently enough to stay in the lineup: "He didn't get the memo that you have to hit a home run."
Noonan did, however, become the first Giant to amass three or more hits in his first big league start since first baseman Travis Ishikawa went 3-for-4 on May 26, 2006, against Colorado, according to STATS, Inc.
Noonan admitted feeling somewhat nervous as Thursday's game began.
"But everyone that I talked to said, 'Stay the same, do the same thing you were doing last year and in Spring Training and everything will work out,'" Noonan said.
Bochy acknowledged that he likes how Noonan is handling the backup role after starting through most of his six-year Minor League career. Noonan must remain diligent, since as an infield reserve, he must prepare himself to play not just second base, where he played Thursday, but also shortstop and third base. Backups also must take extra batting practice to keep their swing sharp.
As Bochy pointed out, Noonan has to work harder than a regular.
"For a utility player to be good at it, he has to embrace it, accept it and look forward to the challenge," Bochy said.
Chris Haft is a reporter for MLB.com. This story was not subject to the approval of Major League Baseball or its clubs.