Bochy weighs in on Dodgers-Padres fracas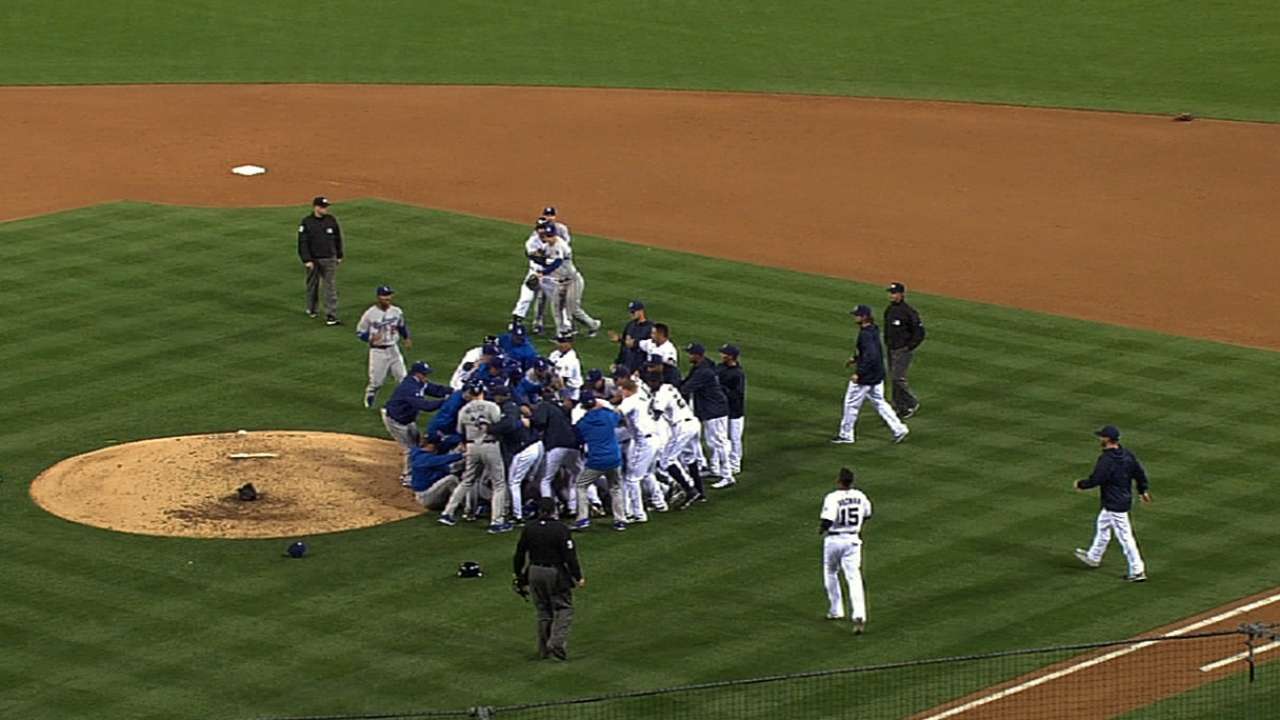 CHICAGO -- Giants manager Bruce Bochy understood how tempers could overflow as they did Thursday night in San Diego, where the Padres and Dodgers engaged in a fracas that left Los Angeles right-hander Zack Greinke with a fractured collarbone.
"It's unfortunate to see anybody get hurt in these brawls," Bochy said Friday.
But Bochy also said, "Boys will be boys," and proceeded to point out that, however regrettable it might be, on-field confrontations often are unavoidable.
"It's competitive out there," Bochy said. "You're in the heat of the moment. You can talk all you want, but there are going to be games where tempers are going to flare. It happens in every sport."
The Giants have rarely squabbled with opponents since Bochy took over in 2007. Benches emptied during a Giants-Dodgers game in 2008, but discord didn't escalate. Barry Zito plunked Prince Fielder with a pitch in a 2010 Spring Training game in retaliation for Fielder staging an elaborate walk-off home run celebration the previous season.
The National League Championship Series has been the stage for two issues: Left-hander Jonathan Sanchez and Philadelphia second baseman Chase Utley had words during the 2010 NLCS, leading to a benches-clearing incident. And Matt Cain hit St. Louis' Matt Holliday in last year's Game 7 after the takeout slide Holliday leveled at Marco Scutaro in Game 2.
Chris Haft is a reporter for MLB.com. This story was not subject to the approval of Major League Baseball or its clubs.