In bad weather, Bochy not stressing over starters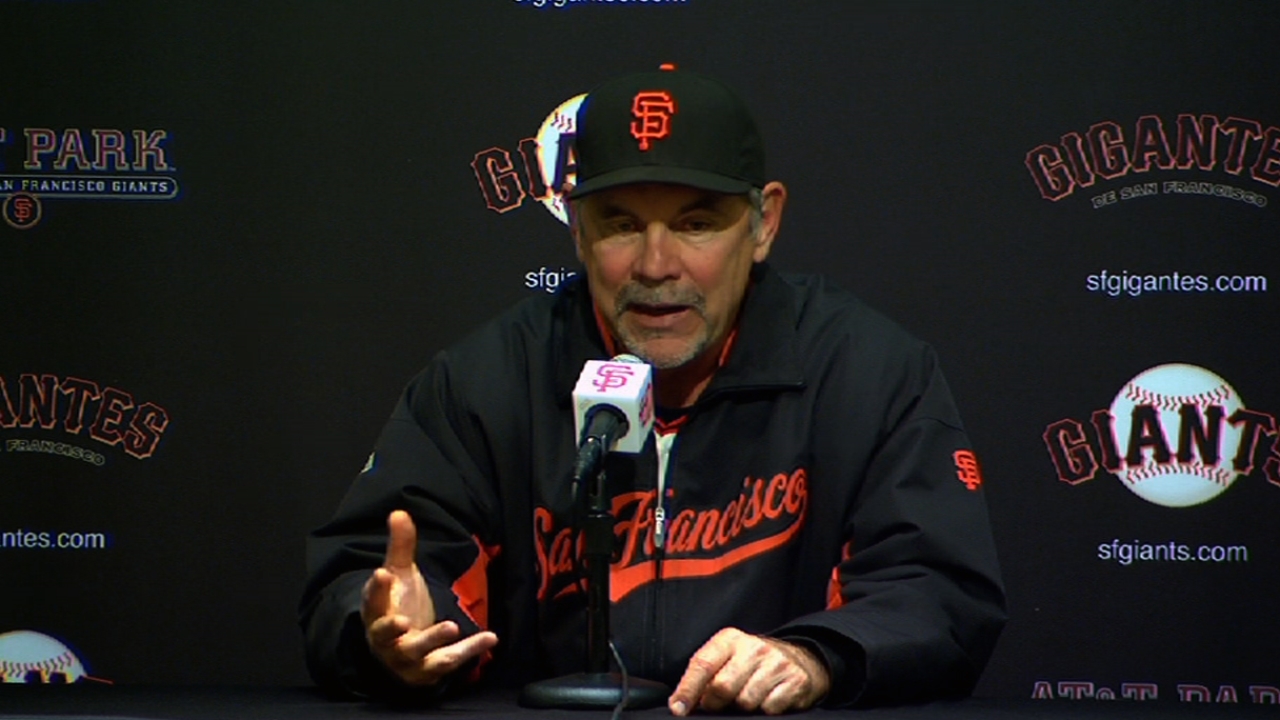 CHICAGO -- Rain inevitably disrupts a team's pitching plans. With the possibility of inclement weather Thursday and later during the Giants' four-game series against the Chicago Cubs, manager Bruce Bochy said that he wouldn't try to out-think Mother Nature.
"Like any club, we'd be in a tough box if we got our starter going and we got rained out," Bochy said.
But, he added, the Giants would reluctantly accept losing a starter's turn to bad weather if he warmed up or threw an inning or two and couldn't pitch again, rather than risk injury to the pitcher.
Bochy won't repeat the chance he took on April 2, 2008, on a rainy night in Los Angeles. Tim Lincecum, about to embark upon his first Cy Young Award-winning season, was scheduled to start. With rain in the forecast, Bochy scratched Lincecum and started Merkin Valdez instead. Though rain began in the third inning, it didn't halt play until the top of the fifth. Lincecum pitched the fourth inning, then returned after a one-hour, 14-minute rain delay to work three more innings in a 2-1 San Francisco victory. With his resilient arm, Lincecum didn't experience the faintest trace of a physical problem after that game.
Bochy tempted fate again on July 2, 2011, in an Interleague game at Detroit. Barry Zito worked two innings, waited out a two-hour, 36-minute delay, then returned to throw four shutout innings in a 15-3 Giants triumph.
Chris Haft is a reporter for MLB.com. This story was not subject to the approval of Major League Baseball or its clubs.