Noonan is a hit in first start in Majors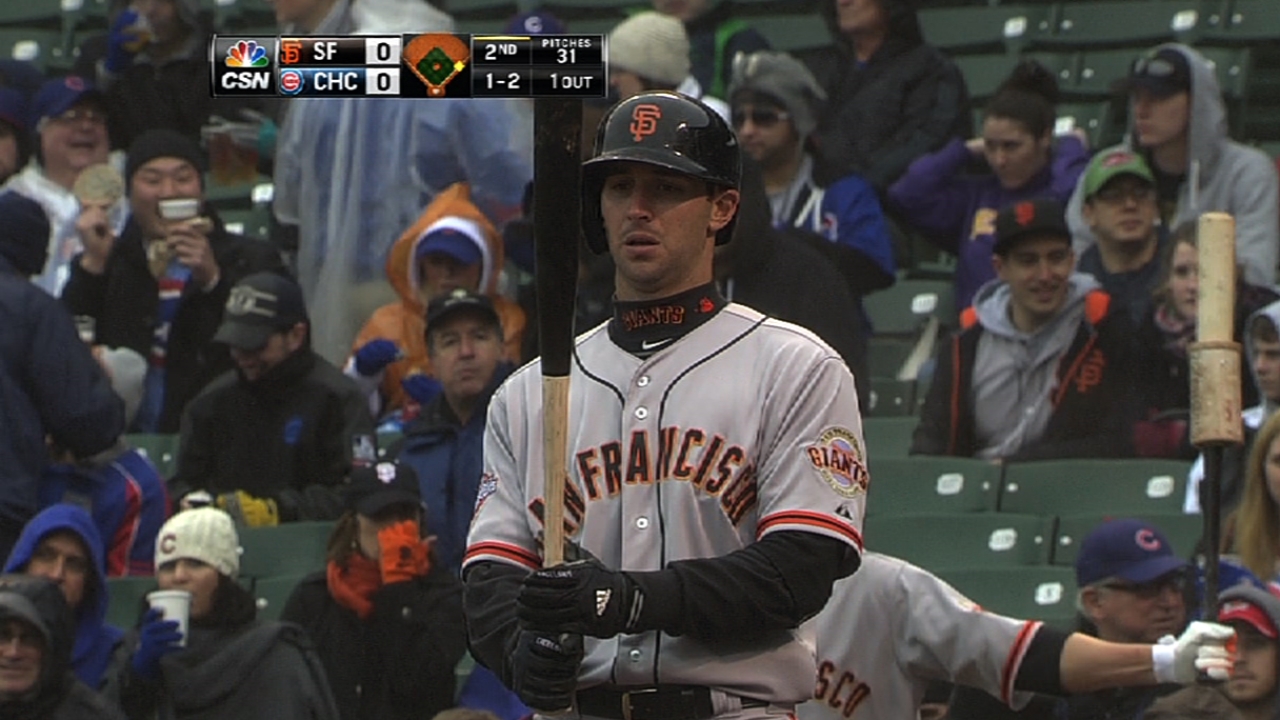 CHICAGO -- Nick Noonan had three hits in his first three at-bats in his first Major League start at second base Thursday.
The utility infielder didn't just make the Giants' Opening Day roster this spring, he helped shape its composition.
Manager Bruce Bochy indicated that had Noonan not staged his late-March surge to win the second utility infielder's role, the Giants might have begun the season with just five infielders and added an extra outfielder instead.
"He did a great job of making us re-think our thinking that we didn't need another utility player," said Bochy, who added the Giants "possibly" could have functioned with Joaquin Arias as the only extra infielder.
As it turned out, Noonan hit .400 (10-for-25) after Wilson Valdez, a candidate for a utility infield role, was released on March 22.
"It's early in the season, but right now he's done fine," Bochy said of Noonan. "It's good to give him a start here. It's not an easy start, playing in these [cold, rainy] conditions. But that's going to be his role."
Chris Haft is a reporter for MLB.com. This story was not subject to the approval of Major League Baseball or its clubs.