Sanchez again gets nod to catch Lincecum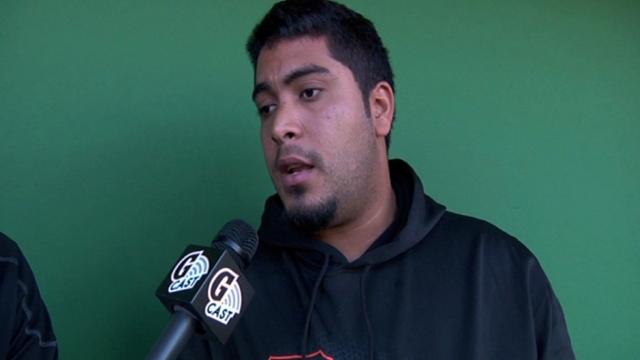 SAN FRANCISCO -- Once again, backup Hector Sanchez caught right-hander Tim Lincecum instead of starter Buster Posey.
Once again, Giants manager Bruce Bochy insisted that no hidden agenda existed -- certainly nothing that would suggest, as he has maintained, that Lincecum and Posey simply don't mesh.
"I knew I would be answering this question," Bochy said before Tuesday's game. He pointed out that Posey needed to sit out either Monday or Tuesday, with a Wednesday afternoon series finale scheduled (meaning short rest). Because, Bochy added, Colorado will start a left-handed pitcher (Jeff Francis) on Wednesday, demanding Posey's presence in the lineup.
Bochy acknowledged that Sanchez, who committed a passed ball during his five-inning stint with Lincecum last Wednesday at Dodger Stadium, looked less than fully sharp in the only other game he has started.
"To be honest, Hector struggled at times, I think that's fair to say," Bochy said. "Timmy's not easy to catch sometimes. The ball moves so much and he will bounce some pitches."
Bochy didn't rule out assigning Sanchez to be Lincecum's personal catcher if they get in sync with each other.
In another lineup-related matter, Bochy said that second baseman Marco Scutaro, who has played every inning so far, probably will receive a rest in Thursday's opener of a four-game series against the Chicago Cubs at Wrigley Field. Bochy added that rookie Nick Noonan likely would replace Scutaro.
Chris Haft is a reporter for MLB.com. This story was not subject to the approval of Major League Baseball or its clubs.