Affeldt adjusts to get right against lefties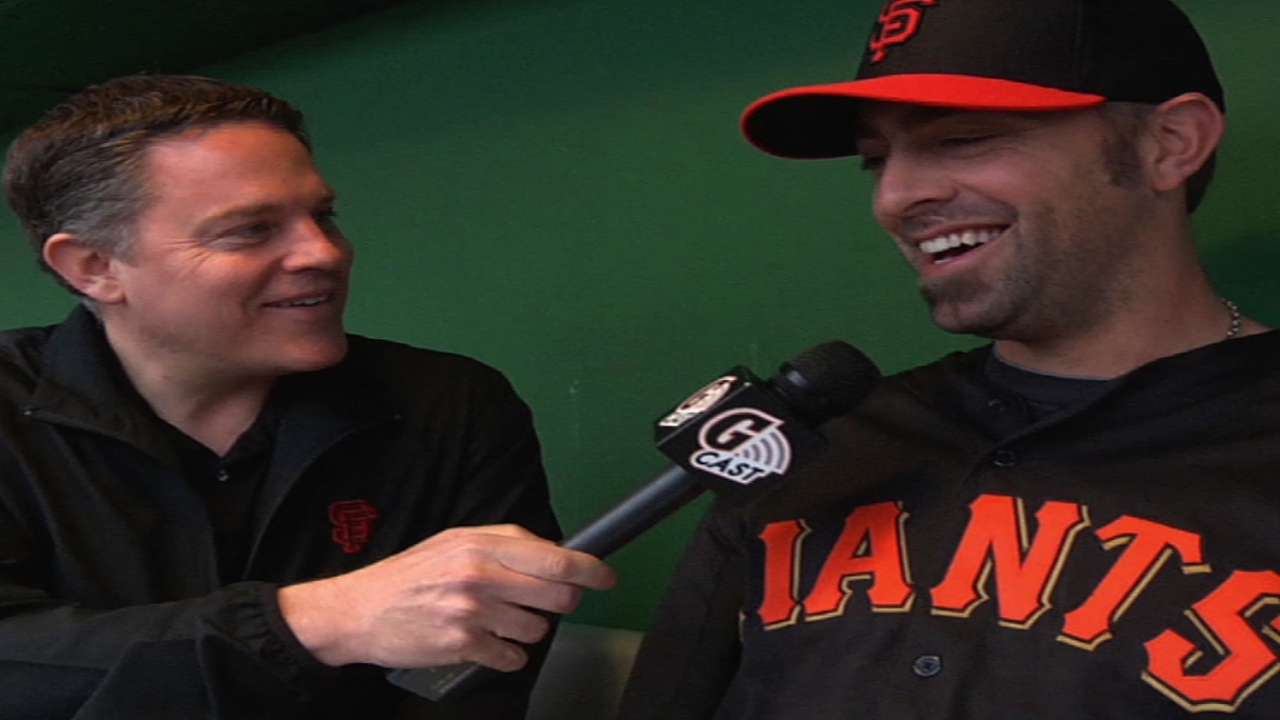 SAN FRANCISCO -- The Giants value left-hander Jeremy Affeldt for being equally effective against left-handed and right-handed batters alike.
This was not always so.
Typically, most left-handed pitchers have a significant edge against lefty hitters. But during his first three seasons as a full-time reliever, Affeldt was markedly tougher against righties. They batted .211, .255 and .187 off him from 2007-09, respectively, compared to .250, .269 and .211 for lefties.
Affeldt had a simple explanation for this: He couldn't pitch inside to lefties, thus neutralizing any advantage he should have enjoyed.
"I couldn't throw a strike," Affeldt said Tuesday, one night after he pitched his third scoreless inning in as many outings. He recalled that he'd throw as hard as he could to left-handed batters, who came to expect fastballs from him. So they'd drive opposite-field hits to left. Affeldt had a curveball in his repertoire, but it traveled an extremely vertical path -- known in baseball parlance as "12 to 6," like a clock. Umpires rarely called it a strike and hitters seldom swung at it.
Affeldt adjusted by imparting more movement on his fastball and concerning himself less with velocity. He lowered his arm slot and started throwing his curve along more of a "10 to 4" path, enabling him to cover two planes of the strike zone.
In 2011, Affeldt devastated left-handed batters, holding them to a .144 average. Righties hit .248 off him. He reached consistency last year, as his opponents' batting averages against lefties (.236) and righties (.244) attest.
"I can go away, I can go in, I can go up, I can go down, I can throw curveballs and splits," Affeldt said. "I just have a lot more weapons than when I started. I'm more methodical about how I pitch."
Chris Haft is a reporter for MLB.com. This story was not subject to the approval of Major League Baseball or its clubs.