Scutaro working to find hitting stroke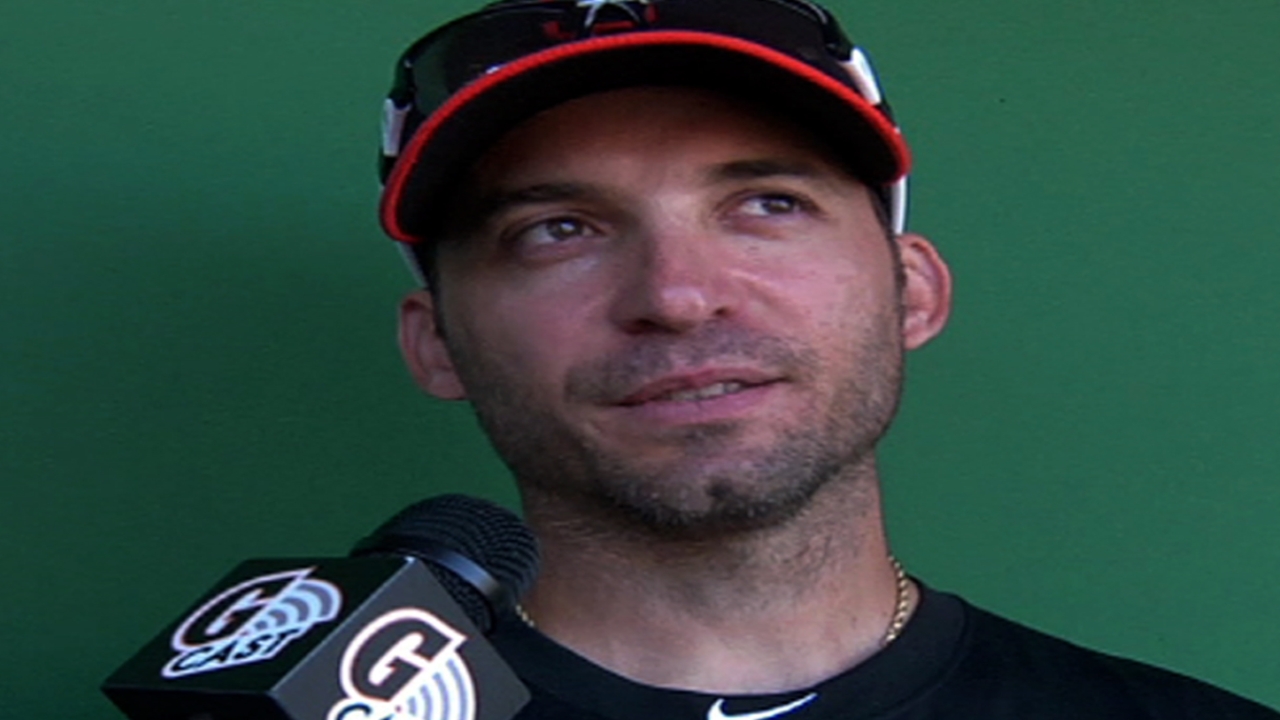 SAN FRANCISCO -- Among the Giants who took extra batting practice Monday afternoon was second baseman Marco Scutaro, who has begun the season in an uncharacteristic slump.
Scutaro entered Monday's series opener against the Colorado Rockies batting .087 (2-for-23). That contrasted sharply with the .362 average he posted in 61 games after the Giants obtained him from Colorado last July 27. Scutaro also hit .500 (14-for-28) while capturing Most Valuable Player honors in the National League Championship Series.
Scutaro said in several different ways that he felt uncoordinated at the plate: "My timing's off. ... Rhythm is not there. ... I'm jumping at the ball. ... I'm not letting the ball travel."
Giants manager Bruce Bochy sounded relatively unconcerned, expressing confidence that Scutaro's experience will help him escape his skid.
"He's not going to panic," Bochy said.
Bochy revealed that he talked Sunday with Scutaro, who stated that he wanted to play his way out of his slump instead of asking for a day off.
Scutaro has been playing with a stiff back that started bothering him in Spring Training, but he downplayed it as a factor in his hitting struggles. Asked if he felt he needed to rest Scutaro to give his back a chance to calm down, Bochy said, "No, or I would."
Scutaro rewarded that faith in the first inning Monday, singling and scoring on Hunter Pence's three-run homer.
Chris Haft is a reporter for MLB.com. This story was not subject to the approval of Major League Baseball or its clubs.