Torres considering return to big bat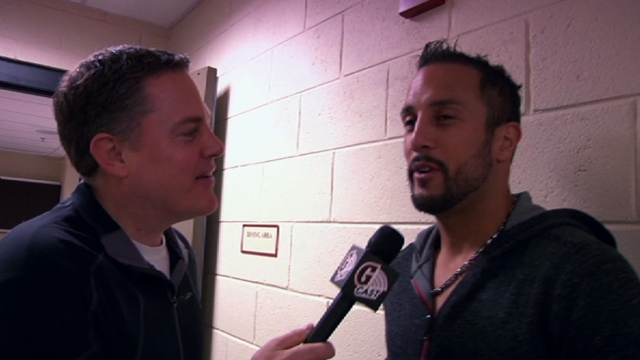 SAN FRANCISCO -- In an effort to boost his offensive production, outfielder Andres Torres might resume using the tree trunk masquerading as a baseball bat that he thrived with in his previous Giants stint.
Torres used a 35-inch, 33-ounce bat, believed to be among the largest and heaviest sticks in the Majors, from 2009-2011. During that span, he established career highs with a .270 batting average and a .533 slugging percentage in 2009 before reaching more personal bests with 16 home runs and 63 RBIs in 2010. The switch-hitter said Monday that he has ordered a shipment of 35-33s to add to his repertoire.
"I want to keep going with the heavy bat because I had good seasons with that," said Torres, who entered Monday hitting .167 (2-for-12) while sharing playing time in left field with Gregor Blanco.
Though many players swing 31-ounce models, Torres explained that he simply feels more comfortable with larger bats. He's currently using a 34-inch, 32-ounce bat sporting a barrel that's approximately as thick as his 35-33.
But Torres, who abandoned the 35-33 while hitting .230 in 132 games for the Mets last year, admitted that the bat he uses has a limited effect on his performance.
"It's not the bat," he said. "It's the mechanics."
Chris Haft is a reporter for MLB.com. This story was not subject to the approval of Major League Baseball or its clubs.