Noonan's hit among Giants' notable firsts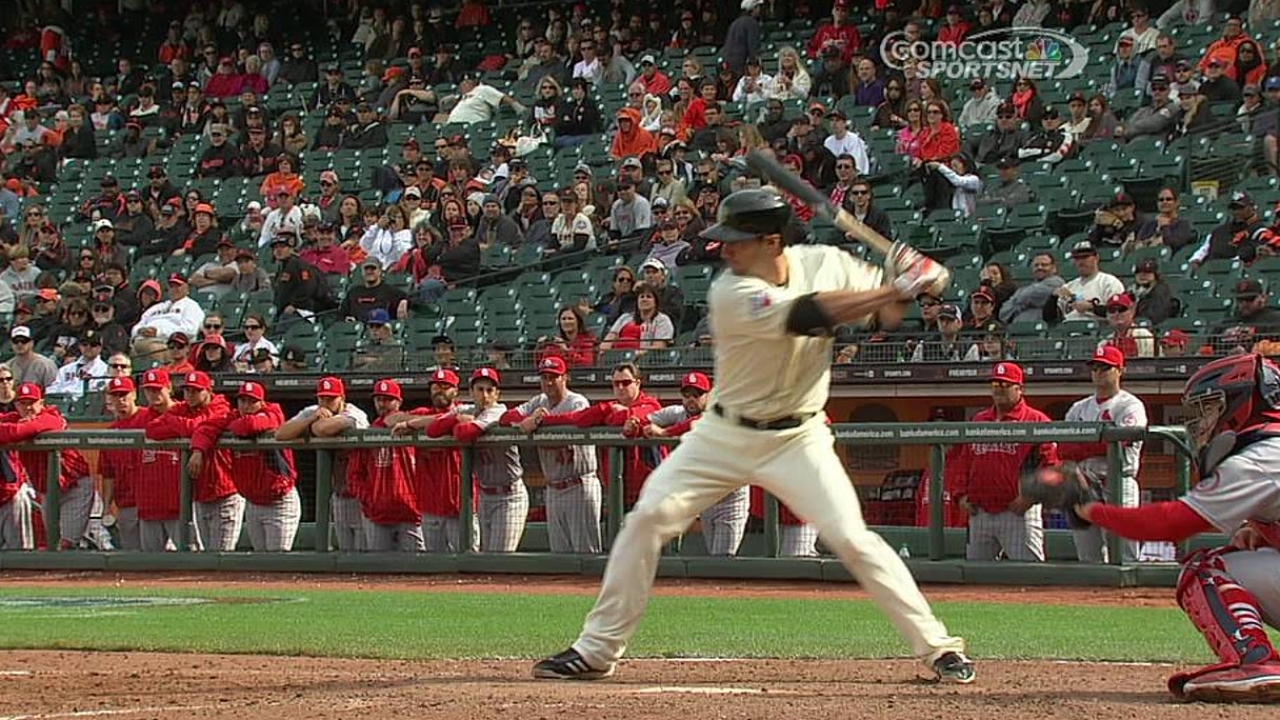 SAN FRANCISCO -- Bad as it was facing a double-digit deficit in the ninth inning Sunday, the Giants had a positive -- three positives, actually -- to take away.
First, Brandon Belt broke out of an 0-for-13 slump with a clean single to right. After that, pinch-hitter Nick Noonan followed with his first Major League hit, a single to center off Joe Kelly. Then pinch-hitter Guillermo Quiroz scored Belt with a line-drive single to center -- his first hit and RBI with the Giants -- for the final run in a 14-3 loss.
Noonan, a 23-year-old rookie on his first Opening Day roster, made his debut Wednesday and had gone 0-for-2 pinch-hitting this season.
"Big sigh of relief," Noonan said, adding, "The anticipation builds at-bat after at-bat."
Willie Bans is a contributor to MLB.com. This story was not subject to the approval of Major League Baseball or its clubs.