Regaining weight, not hitting, is Belt's biggest concern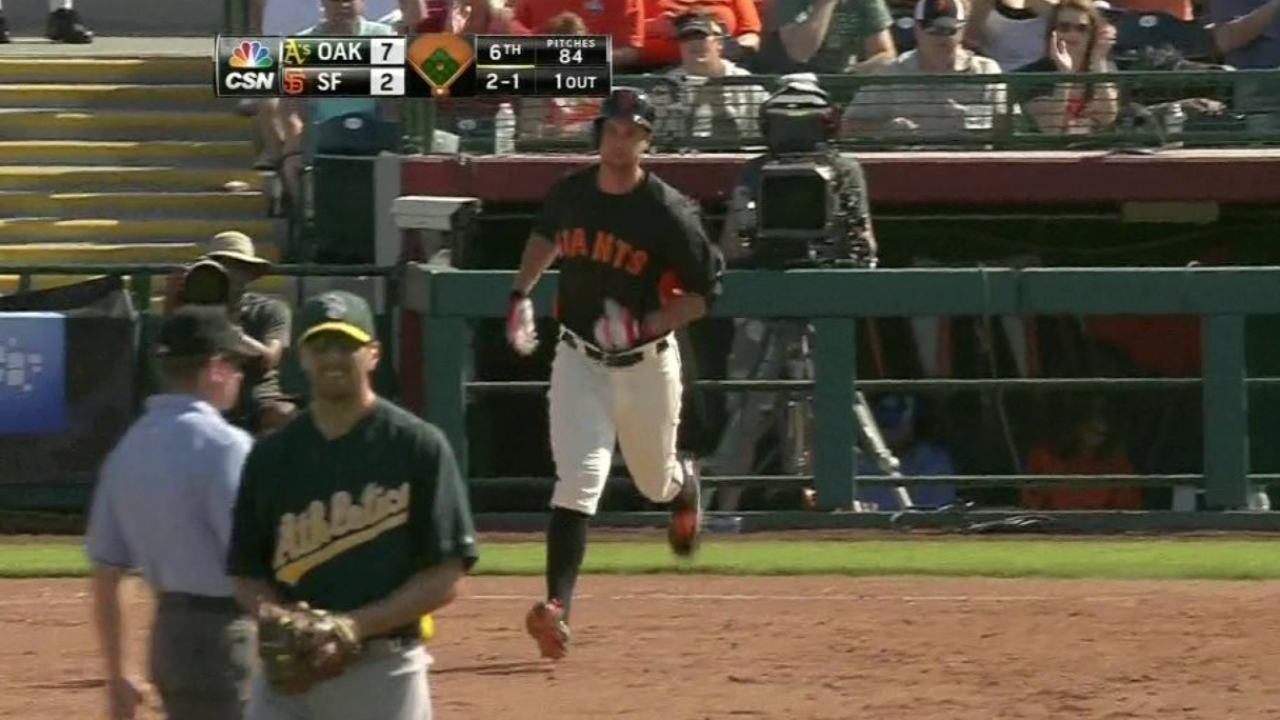 SAN FRANCISCO -- In a bit of a surprise, Brandon Belt's swing feels better than his stomach.
He missed two of three games in the season-opening series vs. the Los Angeles Dodgers with a stomach virus and he said Sunday he's still not 100 percent. Meanwhile, he's 1-for-14 in his four games played.
But the swing he showcased during a fine Spring Training is there, he insists. He's not pressing and not too worred, which he admitted might not have been the case earlier in the 24-year-old's career.
"I feel good, just about as good as I felt in Spring Training," Belt said. "I keep hitting the ball well. That's a good sign for me."
It seems like he's much more closely monitoring the weight scale. He's lost 11 pounds from his Spring Training peak, so he's doing everything he can to gain it back. For example, dunking Olive Garden breadsticks into Alfredo sauce.
"I'm just trying to stuff as much [food] in my mouth as possible," he said.
Willie Bans is a contributor to MLB.com. This story was not subject to the approval of Major League Baseball or its clubs.