Sandoval's girth not a weighty concern for Giants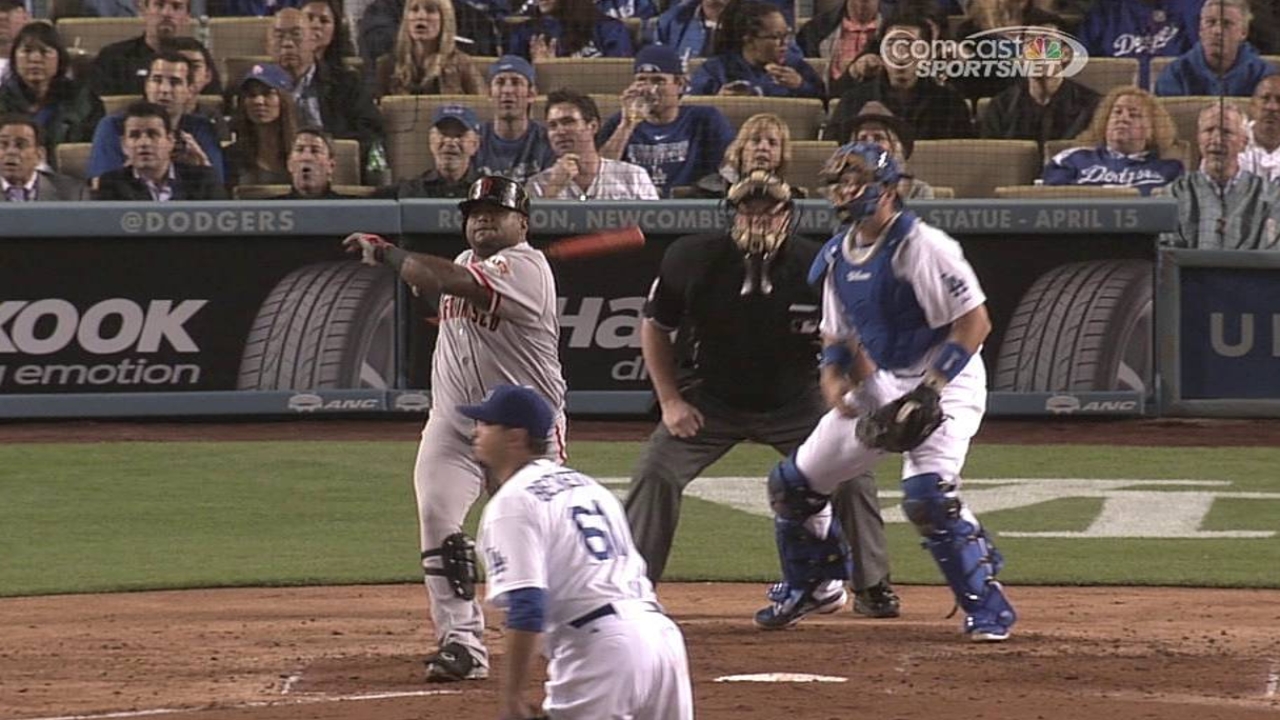 SAN FRANCISCO -- Giants manager Bruce Bochy insisted Friday that Pablo Sandoval's weight isn't a significant issue, though a consensus of onlookers believe that the third baseman looks rounder to the naked eye.
Sandoval is listed at 262 pounds on an official Giants roster.
"We're not concerned," Bochy said. "But it is something we have to keep an eye on and Pablo knows it. He can't let it get away from him."
Bochy expressed optimism about Sandoval's slimming down, even if he loses just a few pounds. Sandoval dropped 15 pounds early in Spring Training when Bochy challenged him to lose weight.
"Sure, he's a little heavier than what he should be at this point," Bochy said. "But he's getting close to what he needs to be."
Chris Haft is a reporter for MLB.com. This story was not subject to the approval of Major League Baseball or its clubs.