Confident Lincecum focused on first start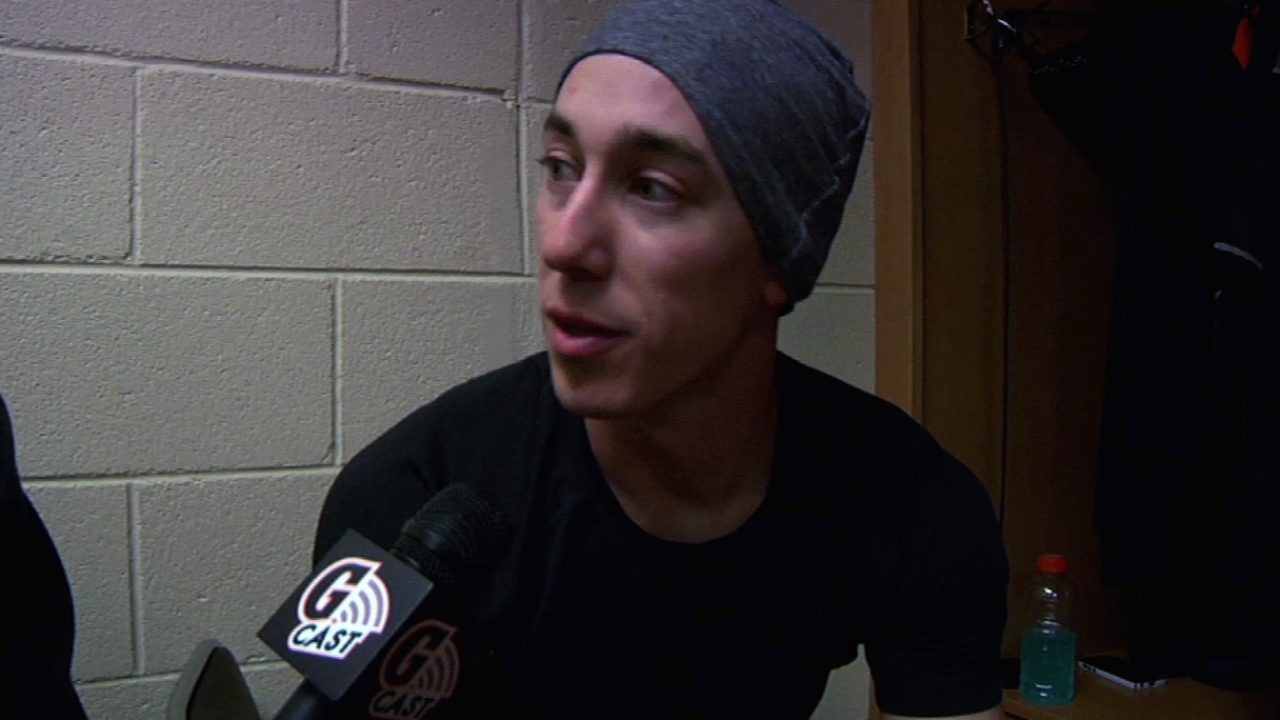 LOS ANGELES -- On the eve of the first start of what promises to be an extremely important season for him, Tim Lincecum felt eager to prove himself.
Lincecum's bent on showing the baseball world that he's not the pitcher who finished 10-15 with a National League-worst 5.18 ERA last year. Though a blister on his pitching hand and bad weather disrupted his Spring Training preparation, the Giants right-hander felt upbeat about starting Wednesday night's series finale against the Los Angeles Dodgers.
"I'm going in with a level head," Lincecum said Tuesday. "I've got a lot of optimism right now. My confidence is high, which is good. I'm just really excited to see what happens."
Manager Bruce Bochy considers 2012 an aberration for Lincecum, an outlook that's easy to maintain at the start of a fresh season.
"It's a new year," Bochy said. "Let's see what happens this year. That's how he has to look at it."
Because Lincecum's performance last year contrasted so sharply with the excellence he displayed while winning NL Cy Young Awards in 2008 and '09 and contributing heavily to the Giants' World Series triumph in 2010, observers tend to hold him to a higher standard. But when asked if he felt as if he's "on trial," Lincecum dismissed that notion.
"Because, obviously, my biggest judge is myself," he said. "With that, I'm going to be a little bit more pressing on myself. You have to learn to be forgiving as well, so you can move on from that."
Each game Lincecum pitches will bring him closer to the free agency that he'll qualify for at the end of the season -- another reason his efforts will be carefully scrutinized. But Lincecum denied that he's thinking about what the future has in store for him.
"It's really hard for me to do that," he said. "I've always been a guy who's focused on the year at hand."
Chris Haft is a reporter for MLB.com. This story was not subject to the approval of Major League Baseball or its clubs.