Roster hopeful Noonan plays waiting game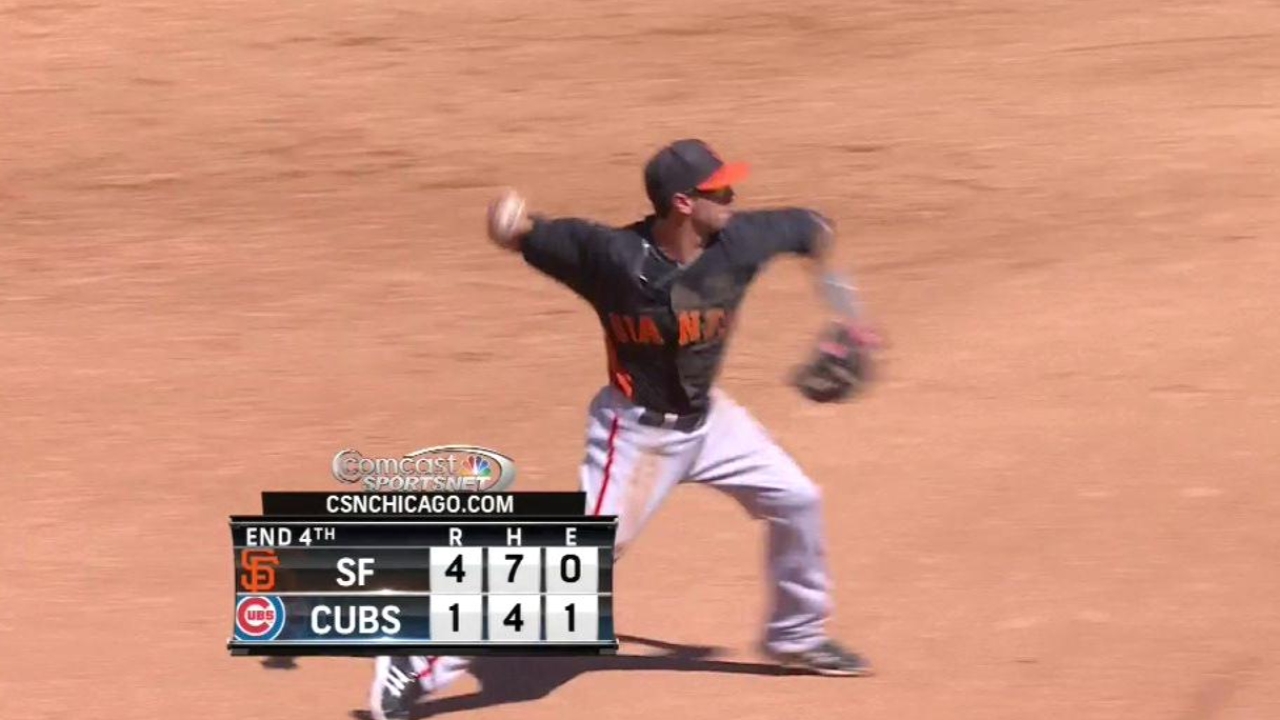 SAN FRANCISCO -- Nick Noonan has done everything to prove his case in the Cactus League. Now he has to play the waiting game.
The rookie infielder is almost a prisoner to circumstances at this time, with the Giants roster featuring several moving parts as Opening Day approaches. Namely, the club needs to get the final word on the health of third baseman Pablo Sandoval before deciding on the makeup of the infield.
"[Noonan] can play all over the infield and I like the way he's played the last part of Spring Training and the way he's handled himself," San Francisco manager Bruce Bochy said. "He can't do any more than what he's done, it's just a matter of what our needs are and the role that he would be in."
With a late spring tear that included three hits on Wednesday in the team's Cactus League finale, Noonan's ability to play second base, shortstop and third base makes him a logical choice to be the team's utility infielder.
Noonan said the team hasn't committed to a decision on his fate for Opening Day yet, but admitted it was a bit surreal to be suiting up in the home team locker room at AT&T Park on Thursday.
"It was kind of a crazy last week of Spring Training," Noonan said. "This is ultimately where I want to be. Hopefully, I'll keep it up and good things will happen. They said, 'You got a shot,' but I just need to go out there and keep playing, and see what the last few days hold."
San Francisco demoted Noonan to its Minor League camp on March 15, and the first-year player admitted to having doubts he'd be in his current position with the big-league club. But he's been effective at the plate ever since they recalled him on March 22, batting .400 (8-of-20) with two home runs, four RBIs and five runs scored.
As far as defense goes, Noonan says he feels comfortable at the three infield positions.
"It doesn't really matter right now," Noonan said. "I feel pretty locked in all around the infield right now. Wherever they need me to play is where I'll go."
Alex Espinoza is a contributor to MLB.com. This story was not subject to the approval of Major League Baseball or its clubs.