Noonan looking good in quest for utility role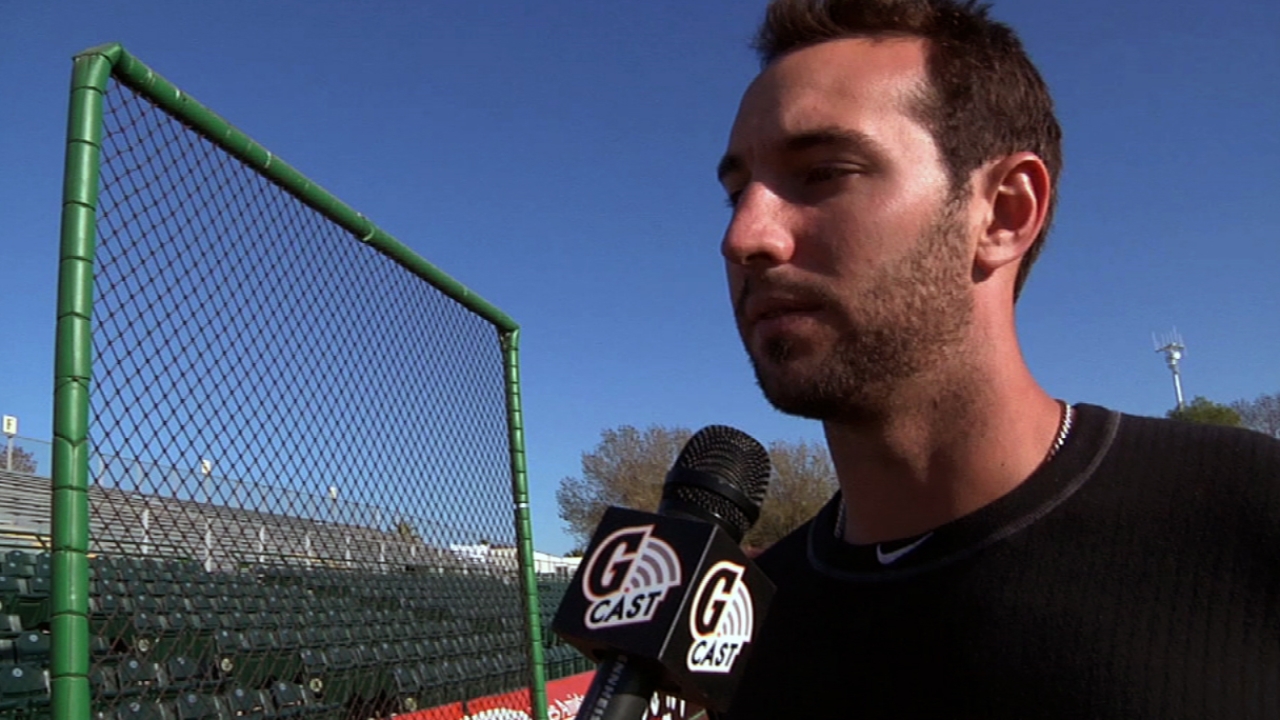 SCOTTSDALE, Ariz. -- Rookie Nick Noonan continued to strengthen his bid for the Giants' utility infield vacancy Wednesday, going 3-for-4 in an 8-6 triumph over the Arizona Diamondbacks.
Noonan came a home run short of the cycle as he hit an RBI triple in the second inning, drilled a run-scoring double in the fourth and collected a leadoff single in the sixth. He grounded to shortstop leading off the eighth, ending the drama.
Giants manager Bruce Bochy just grinned when asked about Noonan's impending roster status. But veteran infielder Tony Abreu, who began Spring Training as a leading candidate for the utility spot, is remaining in Arizona to continue to rehabilitate his knee injury, indicating that he still needs time before he can resume baseball-related activities.
Chris Haft is a reporter for MLB.com. This story was not subject to the approval of Major League Baseball or its clubs.