Cain finds focus in relaxed simulated game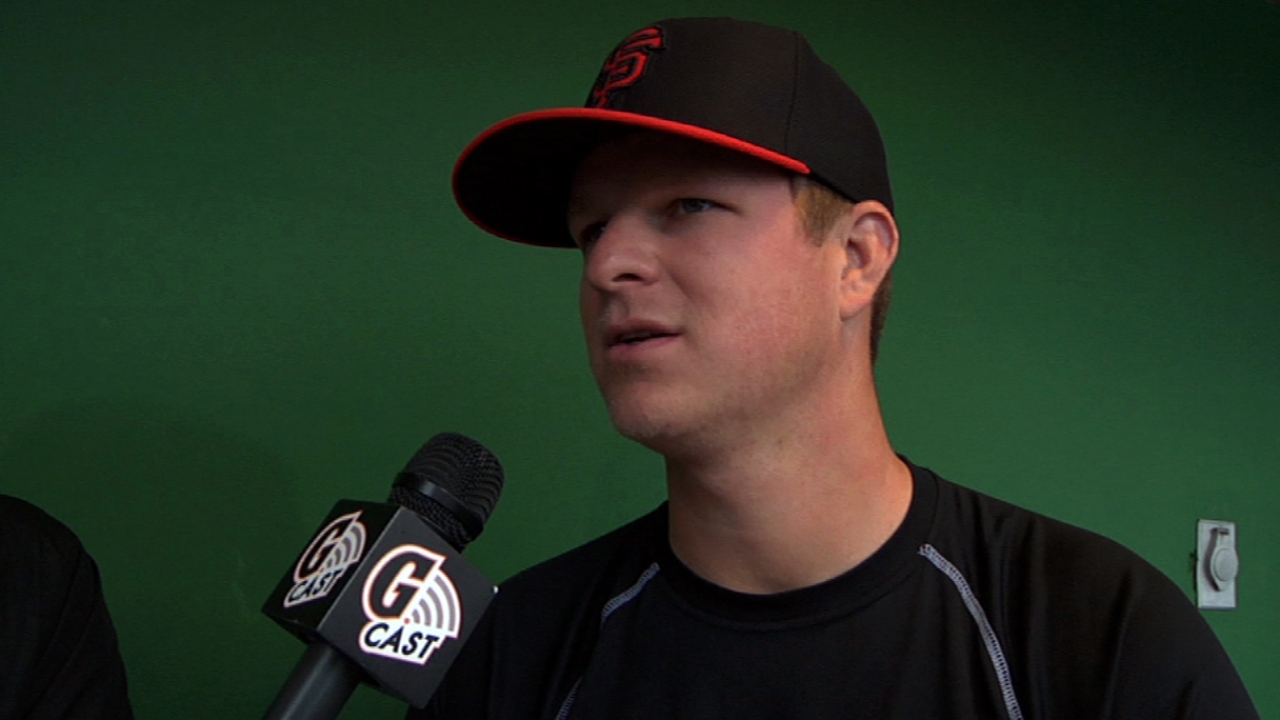 SCOTTSDALE, Ariz. -- That was one heck of a lineup backing up Matt Cain in his simulated game Tuesday morning.
Manager Bruce Bochy anchored first base, third-base coach Tim Flannery was at second base, instructor Shawon Dunston roamed his old shortstop position and bullpen catcher Billy Hayes played third. The outfield, from left to right, consisted of Madison Bumgarner, Barry Zito and Tim Lincecum.
Bochy said that the formation of the "team" was somewhat impromptu.
"We wanted to make it a little more realistic," Bochy said.
Dunston performed as if it were a real game. He dove for a grounder up the middle, deflected the ball and proclaimed as he scrambled back to his feet, "That would have been a [routine play] 25 years ago." Dunston also charged a slow grounder and flipped a short throw to first, where Bochy made a clean short-hop pickup.
"He gets the Gold Glove," Cain said.
The pitcher/outfielders knew better than to strain their valuable arms. Bumgarner made a right-handed toss; Lincecum winged in a left-handed throw that was meant for home plate but skipped toward the pitcher's mound.
It felt like a neighborhood softball game, but the purpose of the exercise was serious -- to help Cain prepare for his Opening Day start April 1 at Los Angeles. Facing Minor Leaguers Todd Linden, Jackson Williams, Juan Ciriaco and Ryan Lollis, Cain threw 93 pitches over the equivalent of six innings.
Cain insisted that he maintained his focus despite the somewhat goofy atmosphere. He said that even a more conventional simulated game would have forced him to summon his own mental discipline. Either way, he pointed out, he would have lacked the game conditions that make concentration automatic.
"That right there," Cain said of Tuesday's experience, "is almost harder in a way because you have to lock it in, in your own mind."
Chris Haft is a reporter for MLB.com. This story was not subject to the approval of Major League Baseball or its clubs.