Sore neck takes Belt out of Giants' lineup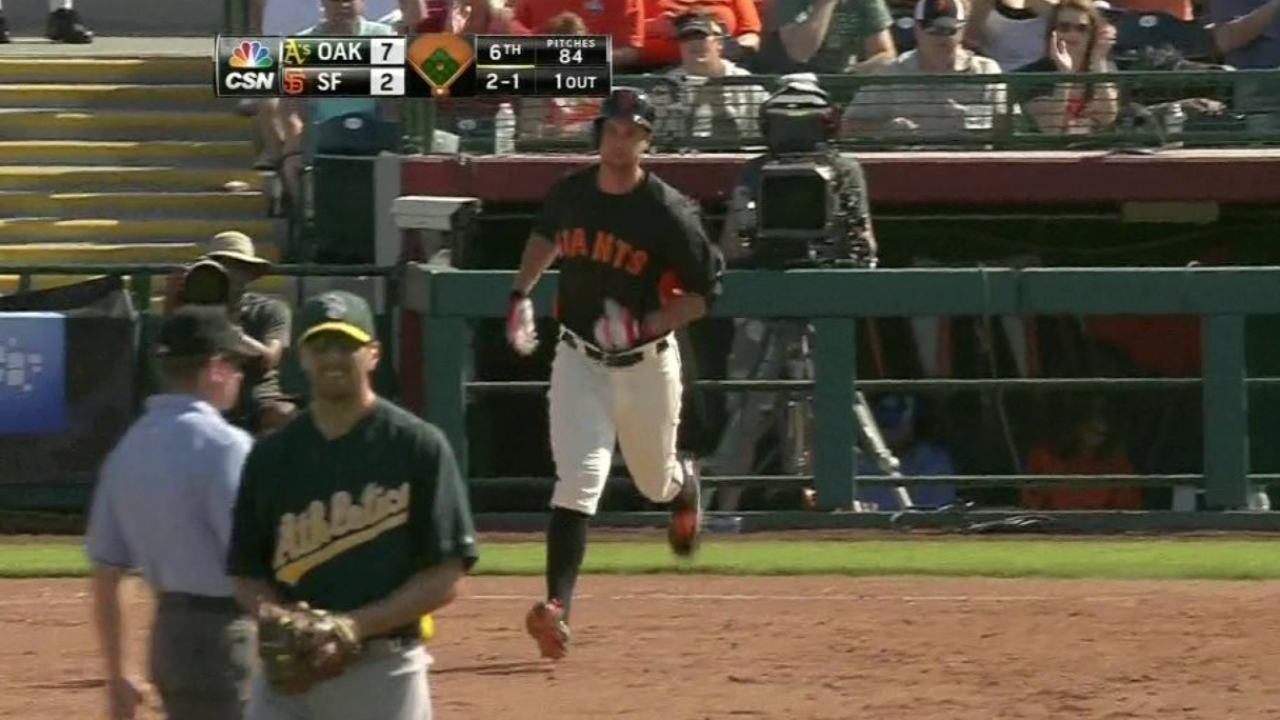 SCOTTSDALE, Ariz. -- Brandon Belt finally encountered somebody who could stop his hot hitting: himself.
Belt experienced soreness in his lower neck overnight, forcing the Giants to scratch the first baseman from Sunday's lineup against the Los Angeles Angels.
"It pulls at me when I turn my head to the right or look down," said Belt, who added that he doesn't expect the discomfort to linger.
Belt entered Sunday leading the Cactus League with seven home runs, tied for the lead with 17 RBIs and fourth in batting with a .433 average. In Belt's previous five games, he hit .588 (10-for-17) with eight RBIs.
Chris Haft is a reporter for MLB.com. This story was not subject to the approval of Major League Baseball or its clubs.