Zito wins dramatic clash with slugger Hamilton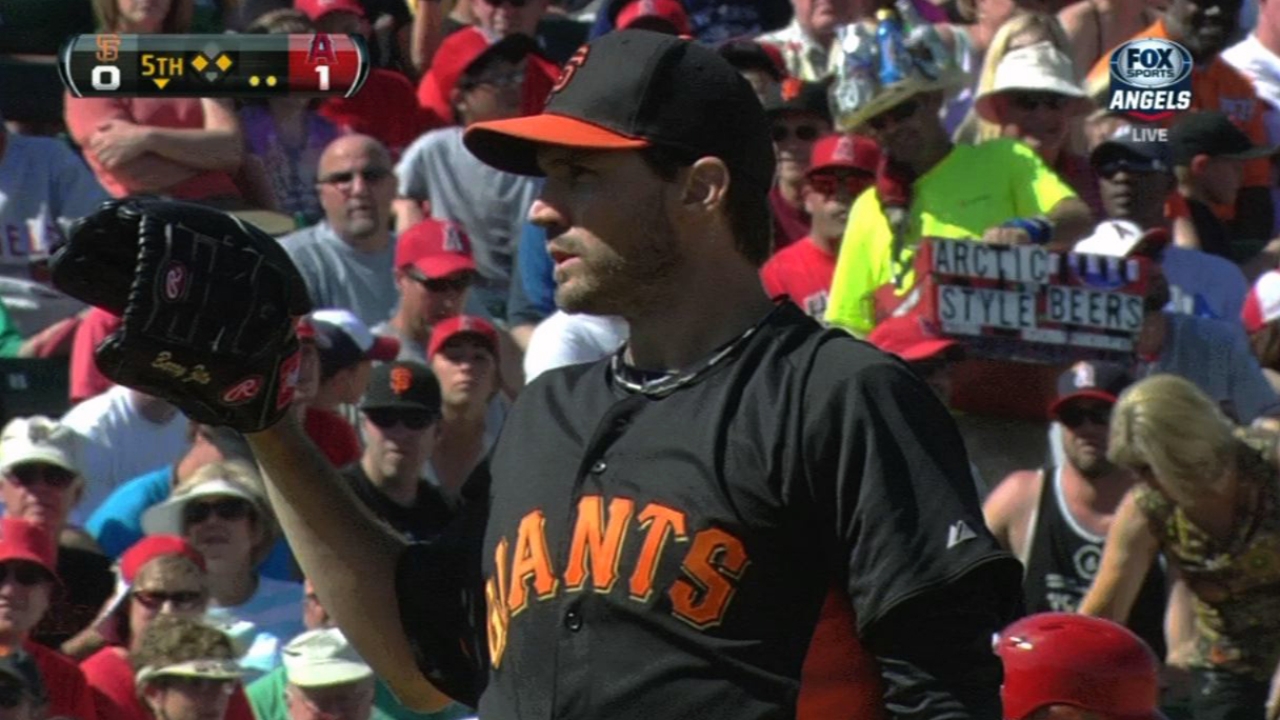 TEMPE, Ariz. -- It was a moment straight out of the regular season. Or, better yet, October.
The Giants trailed, 1-0, and were in danger of falling farther behind in Sunday's fifth inning as the Los Angeles Angels loaded the bases against Barry Zito with two outs and the formidable Josh Hamilton due up.
But Zito, as he has done since last season's second half, responded admirably. With a 1-1 count on Hamilton, Zito flung two curveballs past the slugger, who flailed helplessly at both.
That ended Zito's outing and a Cactus League campaign in which he posted a 3.00 ERA and 17 strikeouts in 18 innings. He's expected to make his next appearance during next weekend's Bay Bridge Series against Oakland.
Asked if the Hamilton confrontation enabled him to "mimic" regular-season pressure, Zito replied, "There's no mimicking in it. I'm in the fire out there as far as I'm concerned. I'm not comfortable. Every day's a grind. I need to prove myself every pitch."
Zito typically doesn't strike out batters at the rate he did this spring. But he didn't do anything extraordinary to achieve this.
"You just try to sequence your pitches as well as you can," he said. "Strikeouts will usually occur when you're doing that correctly."
Chris Haft is a reporter for MLB.com. This story was not subject to the approval of Major League Baseball or its clubs.