Four-hit outburst has Belt brimming with confidence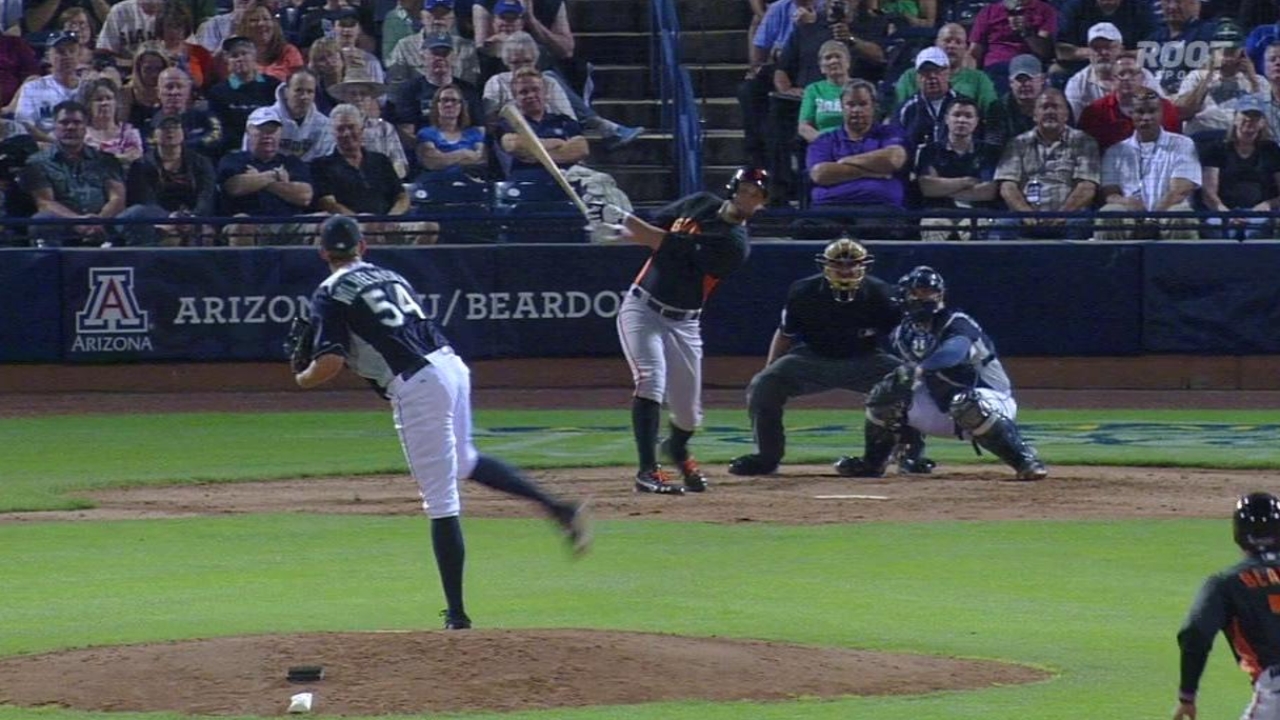 SCOTTSDALE, Ariz. -- Brandon Belt fell short and exceeded expectations at once Friday afternoon.
Having doubled, homered and singled in his first three plate appearances, the Giants' first baseman lacked a triple to complete the cycle. But a three-base hit wasn't enough for Belt, who finished a 4-for-4 performance by drilling a two-run homer off Miguel Batista in the seventh inning of an eventual 11-6 win over the Rockies.
"We were kidding that he had a shot at the cycle, and he outdid that," manager Bruce Bochy said.
Belt has performed at a higher level all spring. Friday's outburst hiked his batting average to .439. He leads the Giants with 12 runs scored, six homers and 16 RBIs.
"It's the time of year when it's getting close to Opening Day and you want to try to stay as locked in as possible," Belt said. "I'm seeing the ball well right now and feeling pretty good. I'm ready to get started."
Technically, Belt said that he's benefiting from solid timing and proper hitting mechanics. As a result, he's seeing pitches better.
"I'm hitting balls that I should be hitting hard," Belt said. "I don't think I was prepared when I went up there earlier in my career. There's a lot of times that I swung at pitches out of the [strike] zone; I didn't swing at pitches in the zone. I finally feel like I'm on track now."
It's generally accepted among the Giants that Belt's mental approach is the biggest difference. His self-assurance fluctuated in his previous two seasons. Now, Bochy said, "He's got so much confidence."
Belt acknowledged that he's more adept at coping with the game's inevitable highs and lows.
"Obviously it's baseball and there are going to be some tough times," Belt said, "but I'm not the same player I was, just from the mental aspect. I know what to expect. I know there are going to be some bumps in the road, but I also know I can come out on the other side. So I'm going in with a lot more confidence this year."
Chris Haft is a reporter for MLB.com. This story was not subject to the approval of Major League Baseball or its clubs.