Pagan was proud to represent Puerto Rico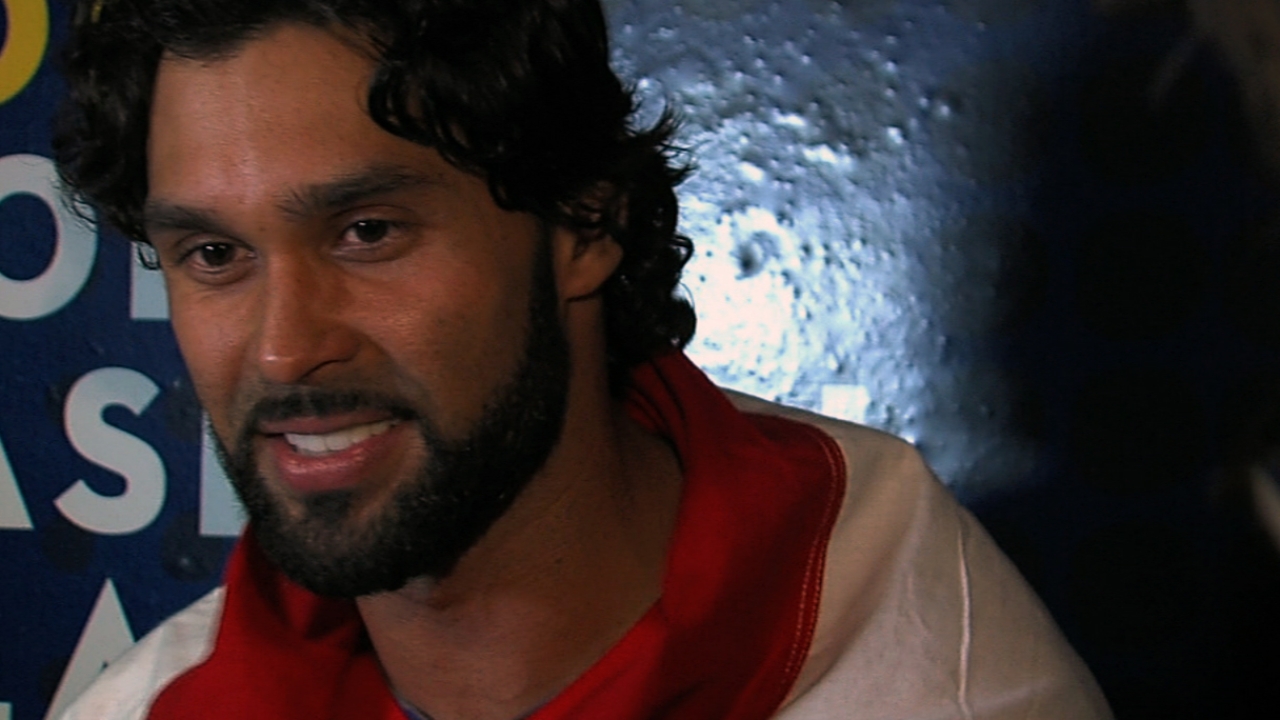 SCOTTSDALE, Ariz. -- Angel Pagan wanted to do more than just play baseball on behalf of his brethren. He intended to revive it for them.
Pagan did as much as he humanly could to accomplish both goals while playing for Team Puerto Rico in the World Baseball Classic. The Giants center fielder made the All-Classic team by batting .364 with a .447 on-base percentage. His 12 hits set a Classic record for a Puerto Rican player.
Pagan helped Puerto Rico reach the Classic finals, where it lost to the Dominican Republic, but there was a subtext to his efforts. Pagan wanted to remind Puerto Ricans, particularly youths, that baseball is a grand, joyous sport worth playing.
"I gave honor to my country. That was my plan from Day One," Pagan said Friday, speaking to reporters for the first time since he returned from the Classic. "I wanted to be the best shape possible to bring a positive message to my country."
Noting that fewer Puerto Rican children grow up loving the game, Pagan added, "Obviously, baseball has been decreasing a little bit in my country. Kids are not really interested in sports anymore. We want to show that it's still alive, that there's still good baseball players and baseball hasn't gone anywhere. We wanted to be an example to these kids."
Pagan believed that he and his teammates made a positive impact, given the attention that Puerto Ricans devoted to the Classic.
"To me, that's the difference," Pagan said. "We didn't win, but I think we made a statement. So I'm happy with that."
Giants outfielder and fellow Puerto Rican Andres Torres said that he congratulated Pagan for his efforts on the field and away from it.
"I told him, 'Amazing,'" Torres said.
Chris Haft is a reporter for MLB.com. This story was not subject to the approval of Major League Baseball or its clubs.