Cain unsatisfied with outing as season approaches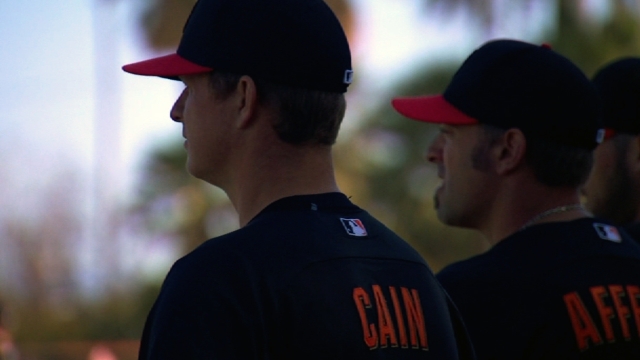 SCOTTSDALE, Ariz. -- Don't try telling Matt Cain that the Giants' 10-4 loss Thursday night to the Colorado Rockies was just a meaningless Cactus League game.
It's time, Cain said, to begin gearing up mentally for the regular season.
"You're still looking to make good pitches and win," said Cain, who allowed four runs and seven hits in five innings. "We're coming down to the end [of Spring Training]."
Cain struck out a spring-high eight batters but was unimpressed. "You can strike out 20 guys, and if you give up runs and you lose, it doesn't matter," he said. "You have to make good pitches when you need to."
Cain did share a light moment with Colorado starter Drew Pomeranz in the fourth inning, after the San Francisco right-hander tried to bunt for a hit. As Cain related, Pomeranz asked, "What are you trying to do, show off your wheels?" Pomeranz's older brother and Cain are friends, so the pitchers are familiar with each other.
Chris Haft is a reporter for MLB.com. This story was not subject to the approval of Major League Baseball or its clubs.