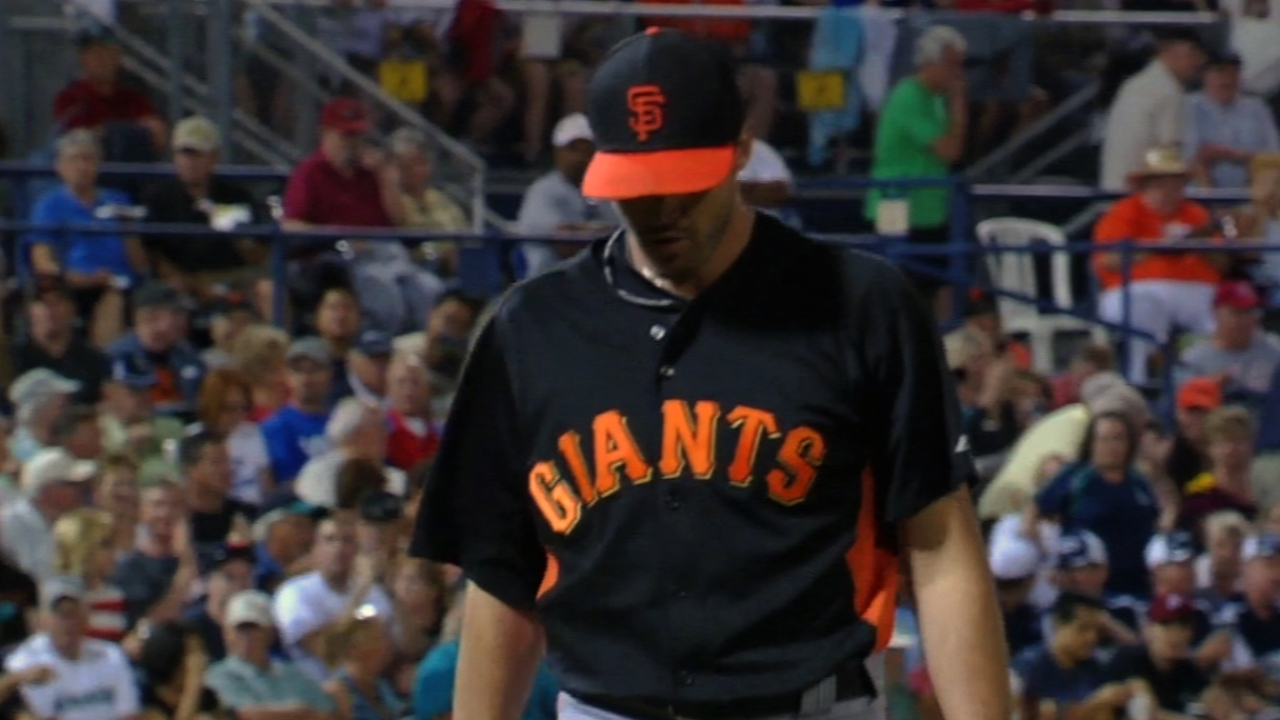 PEORIA, Ariz. -- When Barry Zito's in sync, you get the feeling that he could throw his curveball into a teacup. The left-hander showed signs of that precision Tuesday night in the Giants' 6-3 Cactus League loss to the Seattle Mariners.
Zito struck out seven in five innings, both spring highs, while allowing two runs on five hits. He frequently used the curveball, his signature pitch, to get ahead of and put away hitters. This was a conscious effort by Zito, who issued only one walk.
"I wanted to get a feel for it in this game," he said.
By contrast, Zito struck out six batters in his previous three starts.
"My timing was definitely better than it's been, at least for the last couple of outings," he said.
This outing also differed sharply from Zito's most recent appearance here, when he yielded five runs and seven hits in three innings to San Diego last March 31. Of the 69 pitches he threw in that game, just 34 were strikes. That concluded a spring in which Zito posted a 7.91 ERA and allowed opponents to hit .405 off him in six starts.
"Certainly I'm much more confident now," said Zito, the Giants' No. 4 starter who will pitch the April 5 home opener against St. Louis.
Chris Haft is a reporter for MLB.com. This story was not subject to the approval of Major League Baseball or its clubs.