Lincecum settles in after rough start vs. Rox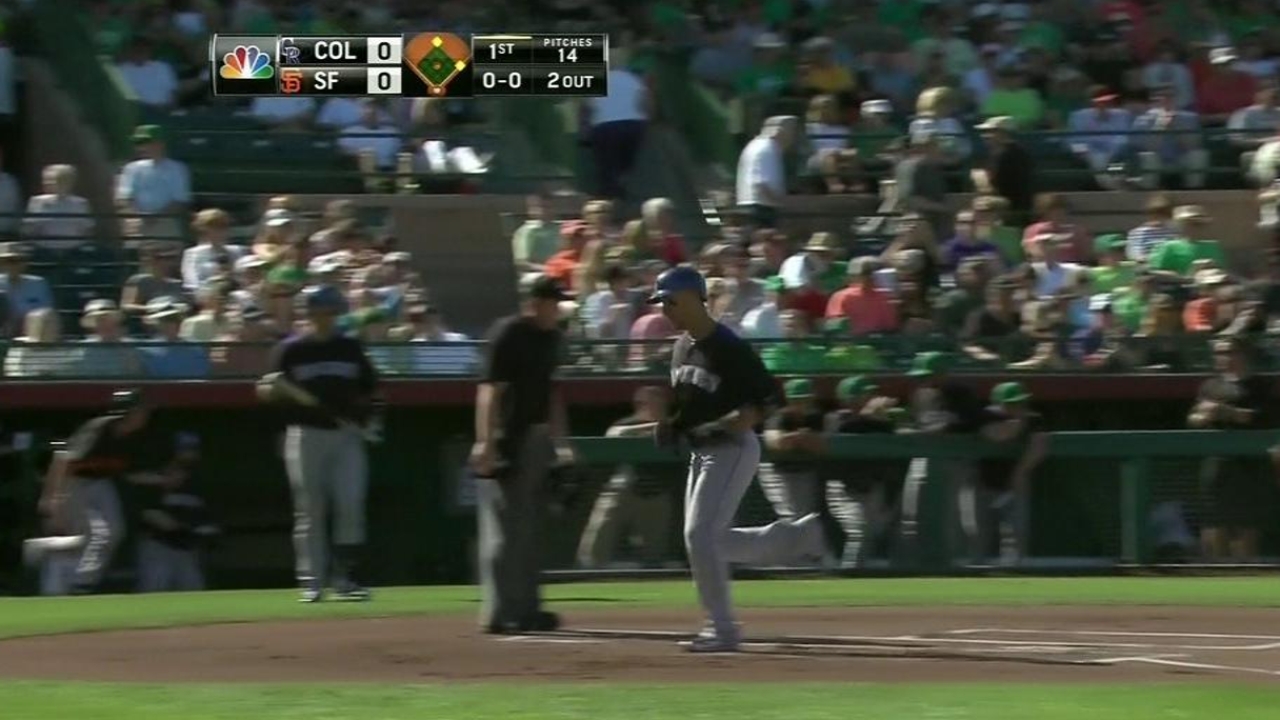 SCOTTSDALE, Ariz. -- Asked about his collaboration on Sunday with catcher Buster Posey, Tim Lincecum replied, "There were no issues between us, at all, once again."
That was a joking reference to the alleged feud between the two-time National League Cy Young Award winner and the NL's reigning Most Valuable Player.
Obviously, Lincecum was at ease. He had every reason to feel content after facing the Colorado Rockies, whom he limited to two runs and three hits in four innings, as the Giants rallied in the ninth for a 9-7 win in a Cactus League clash at Scottsdale Stadium.
Both runs that Lincecum surrendered were in the first inning. He settled down to retire eight of the last nine hitters he faced.
"The first couple of innings were a little rough," Lincecum said. "I didn't really have rhythm. As I threw more pitches, I kind of gained that rhythm over the last couple of innings. Things started coming out of my hand a little bit better and where I wanted."
Manager Bruce Bochy liked what he saw from the two-time Cy Young Award winner, who's bent on reversing last year's 10-15 finish.
"He's aggressive," Bochy said. "He's going after the hitters well and I like where he's at right now."
Lincecum threw 68 pitches, including 37 strikes, and expects to be ready for his first regular-season start on April 3 at Los Angeles.
"I see the progression toward getting there," Lincecum said. "My arm strength is going up."
Chris Haft is a reporter for MLB.com. This story was not subject to the approval of Major League Baseball or its clubs.