Sandoval dealing with discomfort in right elbow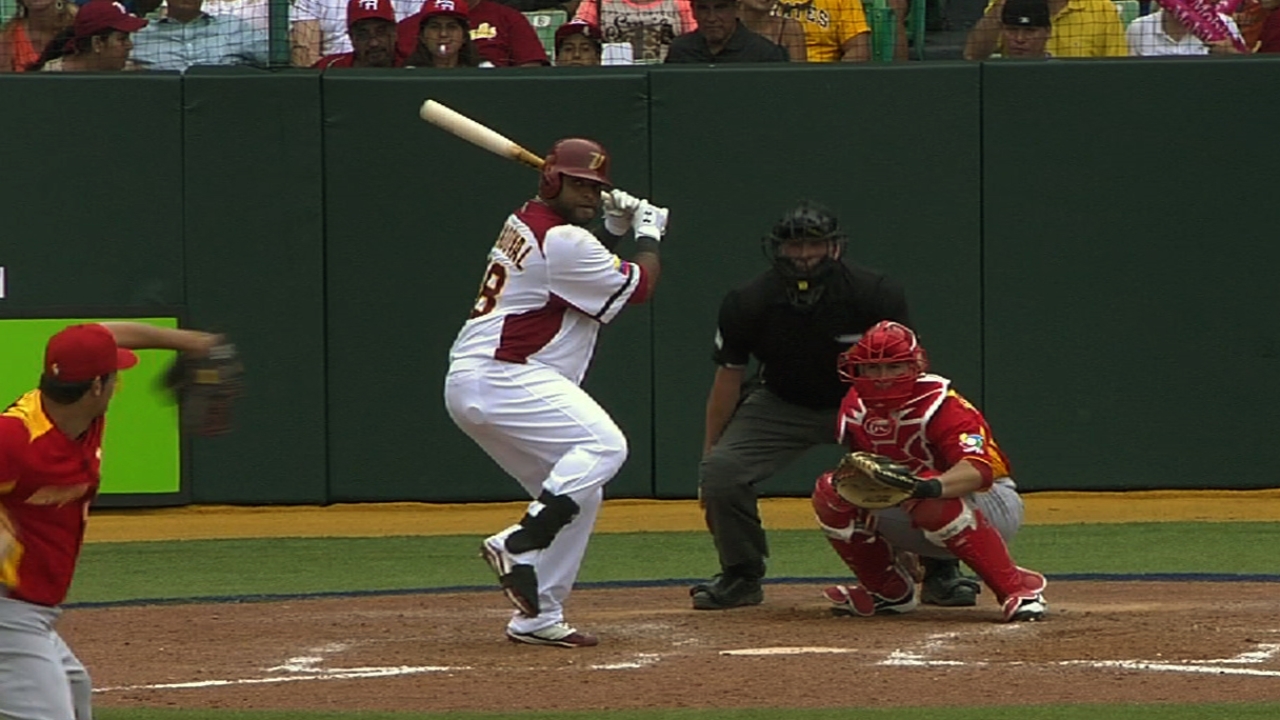 SCOTTSDALE, Ariz. -- Third baseman Pablo Sandoval experienced discomfort in his right elbow on Sunday, an ailment that will remain mysterious until he receives additional treatment and undergoes more tests on Monday.
Sandoval was scratched from Sunday's lineup against the Colorado Rockies when he felt numbness in his fingers while playing catch. He said that he initially felt pain during Saturday's Cactus League game against Cincinnati, when he whipped a throw to second base. The switch-hitting Sandoval, who experienced similar discomfort a couple of years ago, said that he also feels soreness when he swings right-handed.
Asked to evaluate his condition, Sandoval said, "I don't know. I don't think it's anything serious." He added that his elbow felt worse on Sunday than it did on Saturday.
Manager Bruce Bochy remained calm. "We think he'll be fine. He's had this before. It's always a concern anytime there's an issue with the arm. Right now we feel it won't be too long [before Sandoval resumes playing]."
Sandoval has been impressive at the plate this spring, batting .435 (10-for-23) with one home run and four RBIs.
Chris Haft is a reporter for MLB.com. This story was not subject to the approval of Major League Baseball or its clubs.