Cain dominates with assist from Posey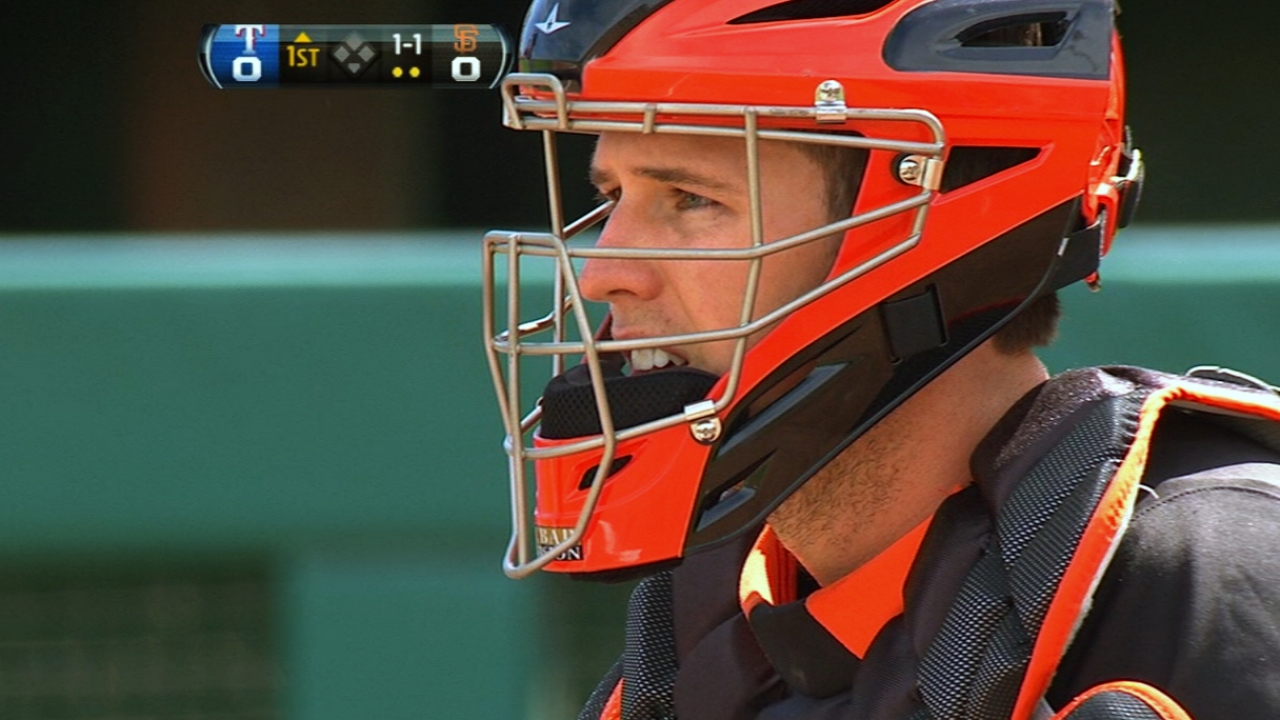 SCOTTSDALE, Ariz. -- The precision that Matt Cain displayed against the Texas Rangers on Friday, when he threw 49 strikes in 70 pitches, reflected his effectiveness in the Giants' 5-2 Cactus League victory.
But some of the afternoon's best tosses were made not by Cain, but by catcher Buster Posey, who threw out two would-be basestealers and very nearly apprehended a third.
"That'll turn around innings or get you out of some funky jams at times," said Cain, who yielded two hits in his five-inning outing, the longest by a Giant this spring.
Manager Bruce Bochy had complained earlier this spring that Giants pitchers were slightly ponderous in their motion to home plate, thus simplifying matters for opponents trying to steal bases. Cain agreed that he and his fellow pitchers must find ways to assist Posey.
"You just have to vary your [release] times and work on keeping those guys off balance," Cain said. "If you give him a chance, it doesn't matter who's running a lot of times. It's going to be close."
Cain drew closer to being ready for his Opening Day start April 1 at Los Angeles.
"I felt confident throwing whatever I wanted," he said. "I was able to get ahead on the count and my misses weren't as big, I think."
Chris Haft is a reporter for MLB.com. This story was not subject to the approval of Major League Baseball or its clubs.