LaTorre cherishes World Baseball Classic experience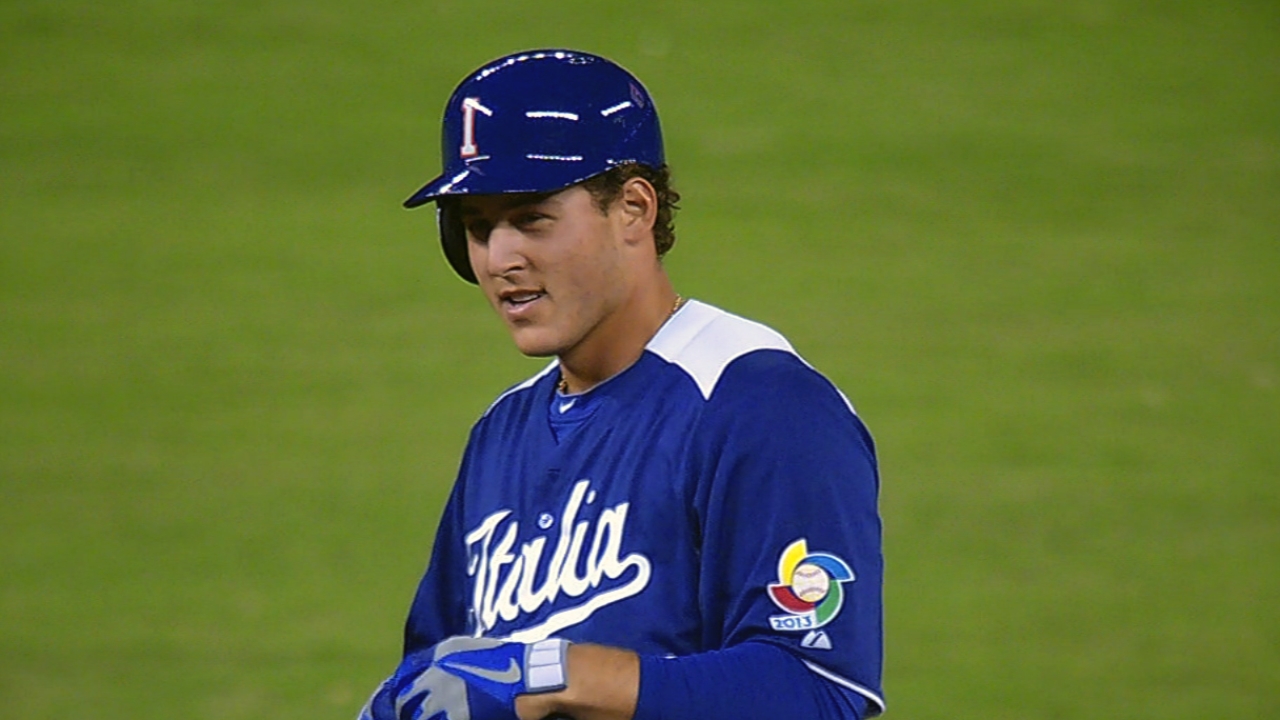 SCOTTSDALE, Ariz. -- Though the Giants reassigned Tyler LaTorre to Minor League camp Friday, he brought some big-time memories with him.
LaTorre rejoined the Giants after a rousing stint in the World Baseball Classic with Italy, which qualified for the tournament's second round. Italy advanced by edging Mexico and thrashing Canada, but lost one-run games to the Dominican Republic and Puerto Rico earlier this week and was eliminated.
"It was a great group of guys working for one goal," said LaTorre, entering his eighth year as a catcher in the Giants organization. "There were no egos involved. Everybody was together."
LaTorre said that participating in the Classic gave him valuable experience.
"My last at-bat was off a closer who had a 0.60 ERA in the big leagues last year [Fernando Rodney]," LaTorre said. "I just played in front of 30,000 fans against one of the best closers in the league. I'm not going to feel like I can be beat. I'm always going to have that confidence ... that I'm a solid player who can help [the Giants] win at any point during the year."
LaTorre believed that he and his teammates raised a country's baseball consciousness.
"Talking to a lot of the guys who were born and raised in Italy, baseball's not even on the sports section of any paper there. It's always soccer, soccer, soccer, soccer, soccer and then more soccer," LaTorre said. "To get that recognition for kids, push the game on a world stage, and to see how much fun we were having playing against the best players in the world -- hopefully what happens over there is guys see how much baseball can bring someone. That's all you can ask for."
Chris Haft is a reporter for MLB.com. This story was not subject to the approval of Major League Baseball or its clubs.