Pill to start season on DL after meniscus injury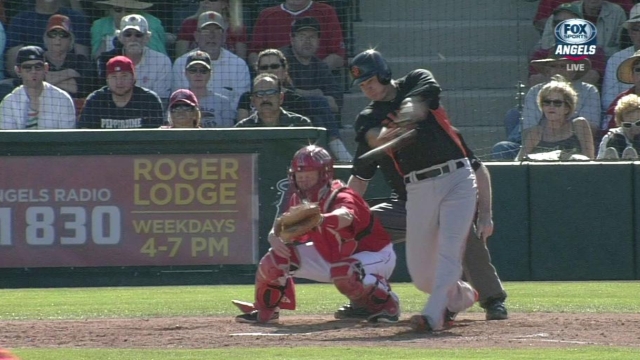 GOODYEAR, Ariz. -- First baseman Brett Pill will be sidelined for approximately three weeks after he undergoes arthroscopic surgery on his right meniscus, Giants manager Bruce Bochy said Wednesday.
Pill, 28, entered camp as a leading candidate to claim a reserve role, particularly if he proved to be competent in left field. As a right-handed batter, he potentially could have complemented left-handed-batting Gregor Blanco, the projected Opening Day starter in left. Instead, Pill likely will begin the season on the disabled list.
Pill's injury provides fresh hope for Cole Gillespie and Francisco Peguero, two other right-handed-batting outfielders. Rookies Gary Brown and Juan Perez also bat right-handed but appear to be longshots.
Pill ranks second among the Giants with seven RBIs this spring, despite appearing in just 10 of 18 Cactus League games. He's batting .259 (7-for-27) with two home runs and a .593 slugging percentage.
In stints with the Giants during the previous two seasons, Pill appeared in 63 games, batting .239 with six home runs, 20 RBIs and a .419 slugging percentage.
Chris Haft is a reporter for MLB.com. This story was not subject to the approval of Major League Baseball or its clubs.