Scutaro discusses learning experience in Classic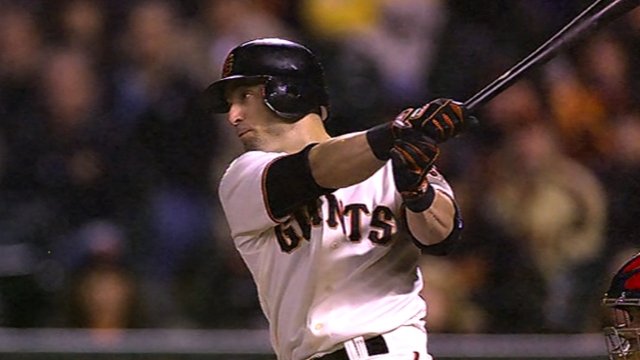 SCOTTSDALE, Ariz. -- Giants second baseman Marco Scutaro returned from his stint with Venezuela's World Baseball Classic squad, indicating that he and his teammates lacked the time to jell properly.
"It takes more than the 28 players on the roster," Scutaro said Wednesday. "We played two exhibition games before the tournament started. Sometimes it takes longer to get that chemistry. But you have no time to think about that kind of stuff. You have to go out there and try to perform."
Scutaro participated in a light workout for players who didn't appear in San Francisco's 9-5 Cactus League victory over Cincinnati. The Most Valuable Player of last year's National League Championship Series could return to the lineup as early as Thursday in a game against Japan's World Baseball Classic squad.
Asked what he gained from his Classic experience, Scutaro said, "You never stop learning from this game. I always compare it to medicine. A doctor never stops studying. That's pretty much how this game is. You need to make adjustments day in, day out. You can learn from veteran guys or young kids."
Chris Haft is a reporter for MLB.com. This story was not subject to the approval of Major League Baseball or its clubs.