Consistency is key as Cain makes third outing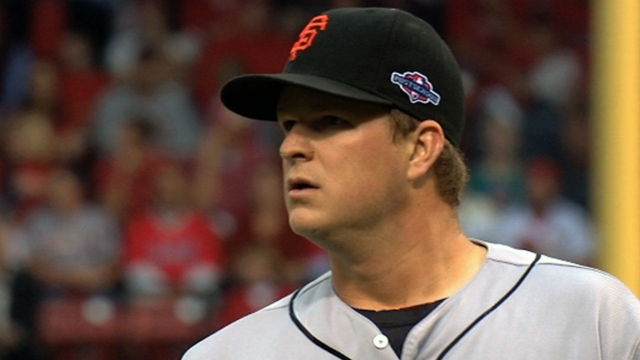 GLENDALE, Ariz. -- As is so often the case in Spring Training, Matt Cain's performance Monday felt better to him than the results looked in the boxscore.
Cain yielded two runs and five hits in three innings as the Giants dropped a 6-2 Cactus League decision to the Chicago White Sox. Backing up fellow starter Ryan Vogelsong, Cain surrendered two fifth-inning runs, his first inning of work, before blanking Chicago in the next two innings.
"I felt like I was a lot more consistent with what I was doing with my mechanics," said Cain, whose spring ERA inched downward from 6.75 to 6.43. "I had a lot better feel of where I was going with pitches. I'm still making some mistakes at times, but that's all right. I'm just trying to work out the bugs."
This was the third Spring outing for Cain, San Francisco's starter for the April 1 season opener at Los Angeles. As he noted, at this juncture he and his teammates already would be in the middle of March. But due to the World Baseball Classic and the earlier beginning to Spring Training and the Cactus League season, Cain should make at least four more starts before he confronts the Dodgers.
"You're getting to face hitters a lot," Cain said, "and we learn by doing that."