Giants hoping to see Cain return to form
GM Evans concerned about spring results with fifth starter's role under consideration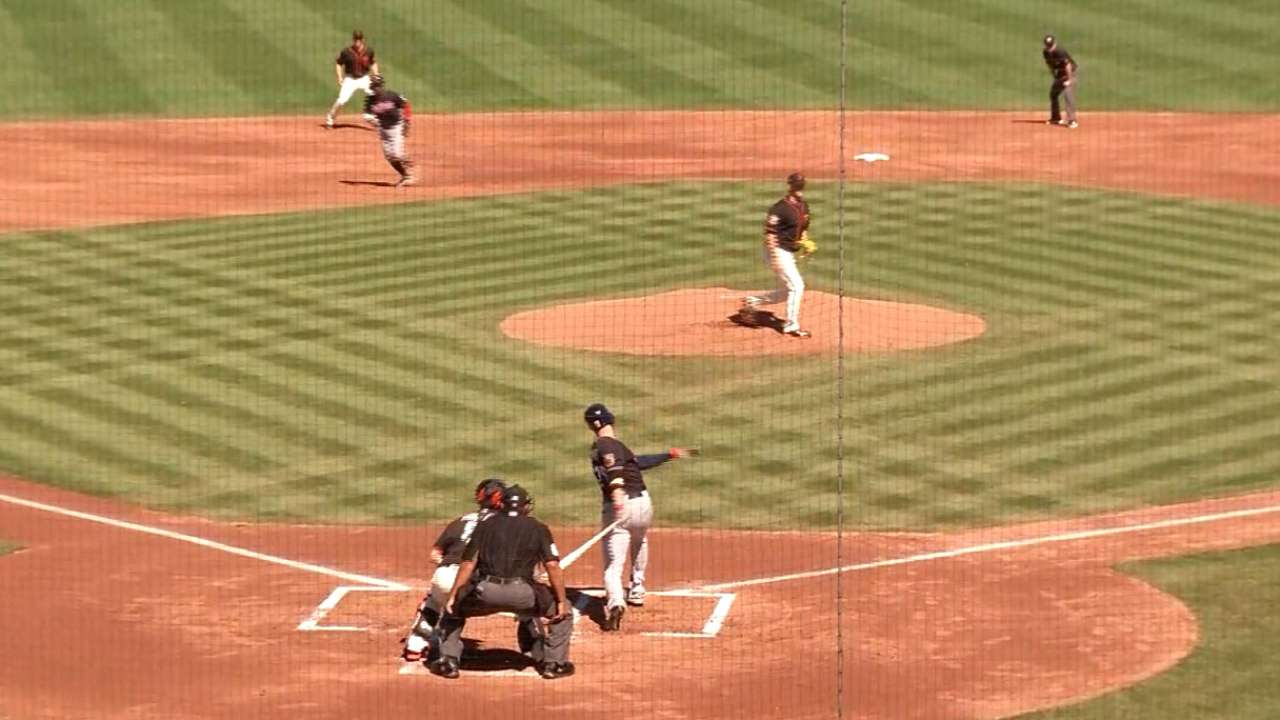 SCOTTSDALE, Ariz. -- Matt Cain didn't participate Wednesday in the Giants' 7-4 Cactus League victory over the Los Angeles Angels, but he drew attention nonetheless.
Speaking Tuesday on the ballclub's flagship radio station, KNBR-AM, Giants general manager Bobby Evans called Cain's spring performance thus far "hard to classify." Cain, San Francisco's former staff ace, has recorded a 9.58 ERA in four exhibition appearances while allowing 16 hits in 10 1/3 innings. He is competing for the fifth starter's spot in the season-opening rotation with rookie left-hander Ty Blach. Right-hander Tyler Beede, another rookie, remains in Major League camp and could be considered a longshot candidate.
"We've got to break [camp] with the guys we think are going to help us for the whole year," Evans said. "If we have questions about that with Matty, yeah, he could get some starts, but at the same time, I can't speak to that. I think we just have to wait and see how this spring finishes."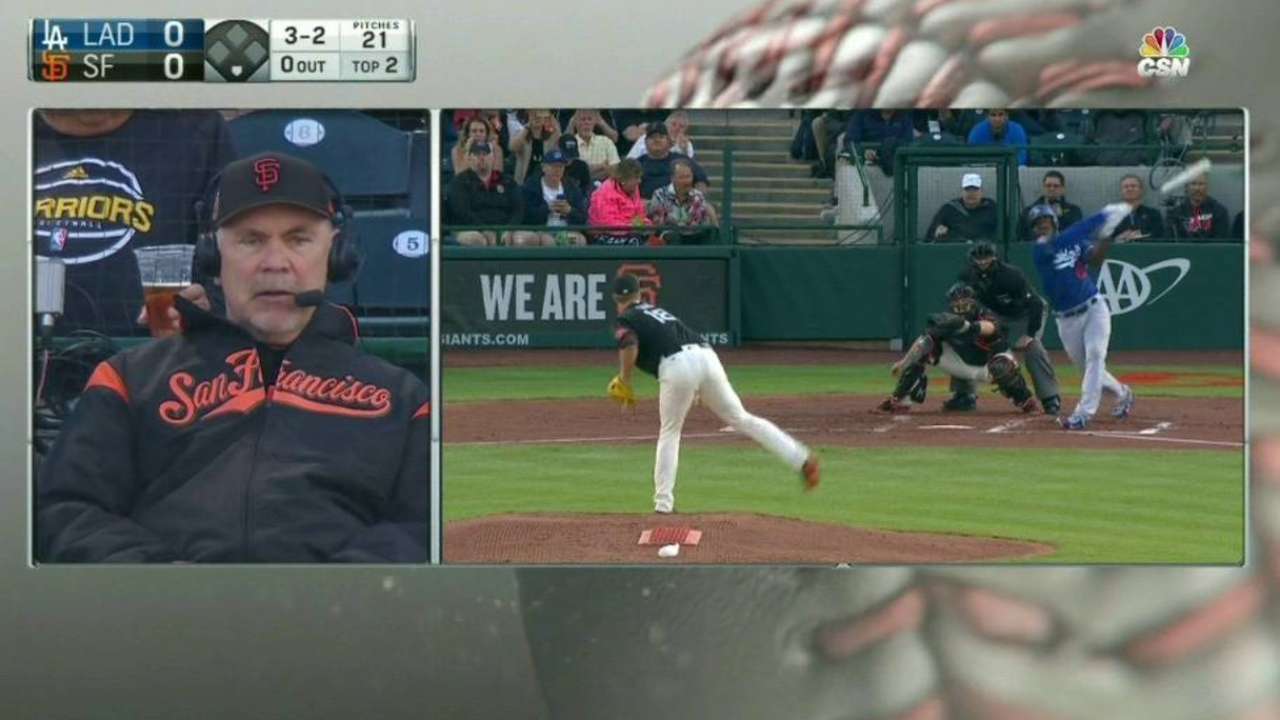 Blach endured a rocky outing against the Angels, who scored four runs off him in the seventh inning. He recovered by pitching a perfect eighth.
"Blach had some bad luck," manager Bruce Bochy said. "But what I liked about him, the next inning he goes out there and really had a solid inning. He didn't let it fluster him."
Evans emphasized that Cain is still being considered for the fifth starter's role. But Evans also cited Cain's vulnerability against hitters thus far.
"The challenge, of course, for us is not to make any quick judgments, because you've still got a lot of baseball left down here," Evans said. "His overall command is better, his curveball is better. But still, pitches up in the zone are not getting blown by anybody. They're still getting hit hard, so we've got to find ways to create more deception for him."
Evans indicated that Cain's salary would not influence the Giants' decisions regarding his future. Cain will earn $20 million this season, the final year of a six-year, $127.5 million deal. The Giants have a $21 million option on Cain's services for 2018. Or they can pay him a $7.5 million buyout.
"He's been an important part of the franchise, not because of the money but because of what he accomplished and how he's handled himself throughout his career," Evans said of Cain, the longest-tenured Giant who broke in with the team in August 2005. "So it's really not about the money at this point. It's really about how can we get the most out of a player that in many ways put us in the position that we're in and the fact that we've won three championships. He's a big part of all three of those."
Evans implied that moving Cain to the bullpen is not under active consideration.
"We're really looking at him as a starter," Evans said. "I think to change his mentality midstream in the spring, when the job is still available and still being fought for, would probably be an injustice to him. He deserves a chance to show us what he can do as a starter."
Chris Haft has covered the Giants since 2005, and for MLB.com since 2007. Follow him on Twitter at @sfgiantsbeat and listen to his podcast. This story was not subject to the approval of Major League Baseball or its clubs.