Morse excited to be back with Giants for Spring Training
Veteran spent part of 2016 in broadcasting after release from Pirates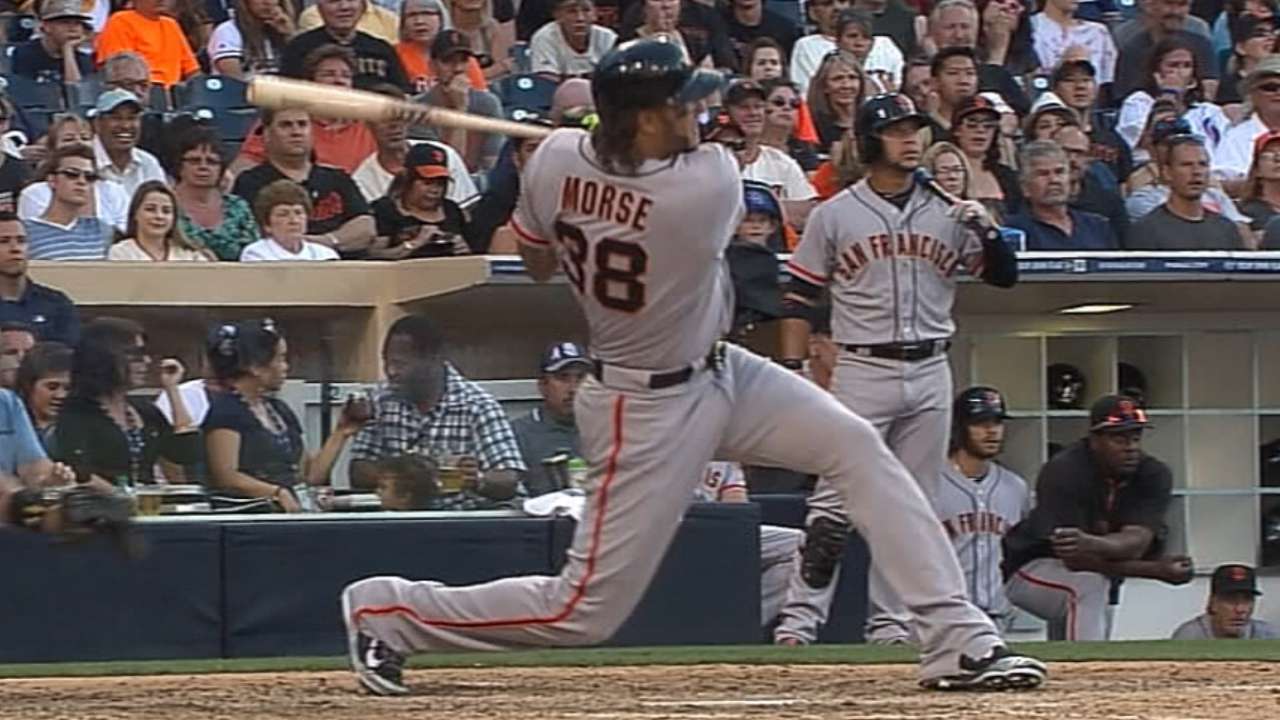 SCOTTSDALE, Ariz. -- At some point between the slicing of the cake and the bride tossing the bouquet, Michael Morse and Giants general manager Bobby Evans met at Hunter Pence's November wedding and exchanged their own vows.
That's how the agreement between Morse and the Giants on a one-year, Minor League contract, with an invitation to Spring Training, came to pass.
"It wasn't planned," said Morse, who impressed Evans with his loyalty. "Like I told Bobby, I don't want to play for anybody else but the Giants.
"There's always what-ifs in your head. Bobby just pretty much said, 'Before you go the rest of your life with, 'What if?' let's just see.' What other team would do that? It's amazing. That's why I'm probably the luckiest guy here in camp."
As a free agent, Morse signed a two-year, $16 million contract to play for the Marlins, near his Fort Lauderdale home, before the 2015 season. That followed a solid effort for San Francisco in 2014, when he compiled an .811 OPS and a 130 OPS+, while batting .279 with 16 home runs and 61 RBIs.
After missing virtually all of September that year with an oblique injury, Morse returned in the National League Championship Series against the Cardinals and slammed an eighth-inning home run in Game 5 to tie the score, setting up Travis Ishikawa's game-winning, three-run clout in the ninth. Morse also drove in a pair of runs in the Giants' World Series-clinching Game 7 victory at Kansas City.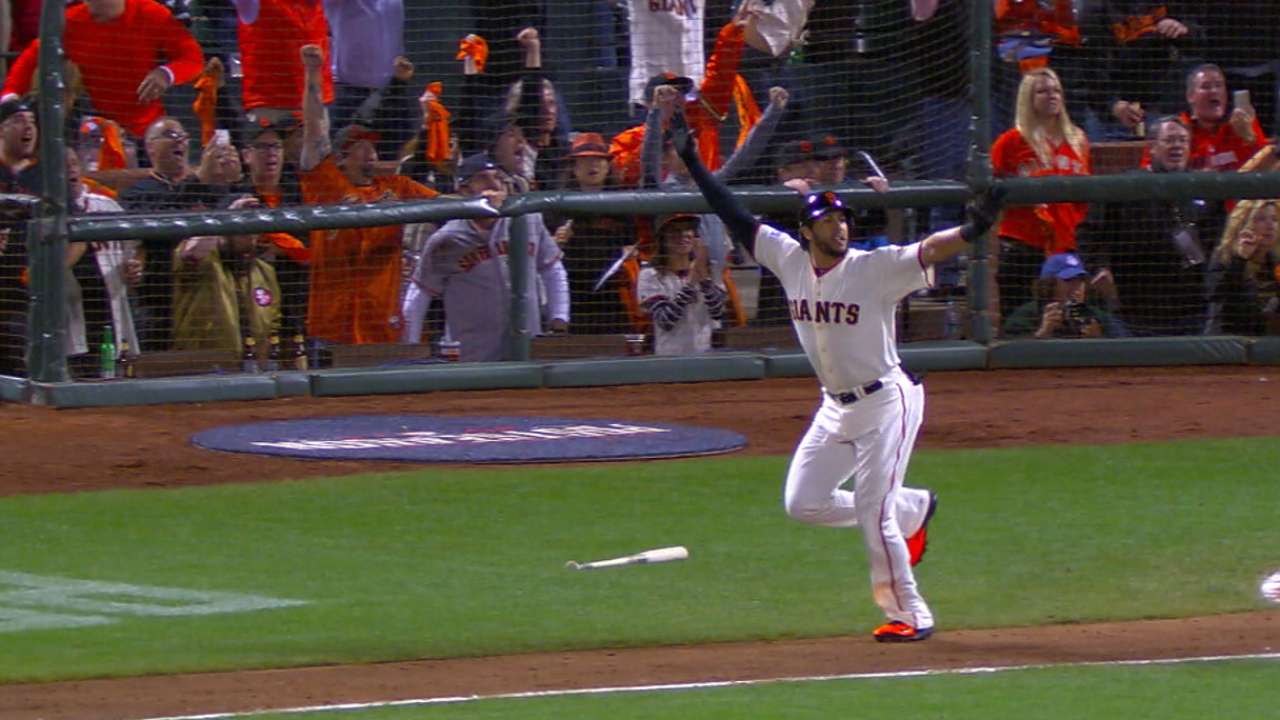 However, mild injuries and unspecified "B.S.," as Morse called it, contributed to him playing only 98 games for Miami and Pittsburgh in 2015. One season later, the Pirates released him on April 21 after he went hitless in eight plate appearances.
Morse, 34, spent part of 2016 dabbling in broadcasting with MLB Network and CBS Radio News. That whetted his appetite to resume playing.
"I started getting the itch just by having to watch games," Morse said. "I started saying, 'I can do that, I'm better than him.'"
Sheer rest also helped Morse recharge.
"I let my body heal and the mental side refresh," Morse said. "I think everybody's contract should have one year that they don't have to play, just to heal up their body."
Focusing on cardiovascular exercise instead of strength training, Morse has shed some weight and feels "mobile and agile." Evans recently said that the Giants will monitor Morse's bat speed to certify that he's fit to contribute. Morse has no doubts, of course.
"I feel like I'm one of the best hitters coming off the bench there is, and I know I'm not done," Morse said.
Chris Haft has covered the Giants since 2005, and for MLB.com since 2007. Follow him on Twitter at @sfgiantsbeat and listen to his podcast. This story was not subject to the approval of Major League Baseball or its clubs.