Bay Area mourns passing of broadcaster Simmons
Ford C. Frick Award winner worked SF games for parts of five decades, with A's for 15 years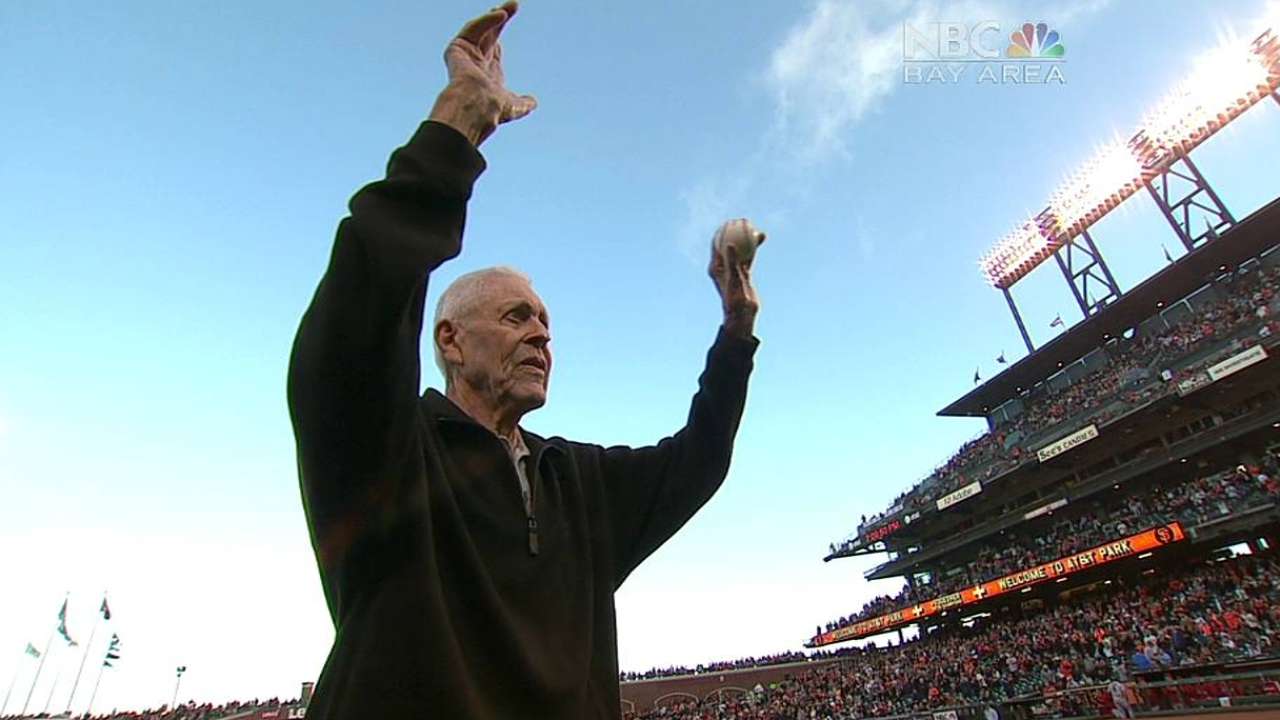 SAN FRANCISCO -- Lon Simmons, whose voice provided vivid accompaniment to the treasured early years of the San Francisco Giants, died Sunday. He was 91.
Chances are that virtually every Bay Area sports fan hung on Simmons' words at some point through much of the second half of the 20th century. Besides handling play-by-play on Giants broadcasts, Simmons was at the microphone to convey the exploits of the San Francisco 49ers (1957-80, 1987-88) and the Oakland A's (1981-95).
But it was with the Giants that Simmons made his biggest impact. Their arrival from New York in 1958 was a historic event, since it marked the Major Leagues' first westward movement. Teaming with Russ Hodges, Simmons provided verbal illustrations of the excitement generated by the talent-laden clubs that recorded winning records each year from 1958-71, yet captured only one National League pennant. The exploits of San Francisco's core of eventual Hall of Famers -- Willie Mays, Willie McCovey, Juan Marichal, Orlando Cepeda and Gaylord Perry -- were rendered unforgettable when delivered in Simmons' rich baritone.
Said Hank Greenwald, himself a popular Giants broadcaster for 16 seasons between 1979-96, "People always remember their first Major League broadcaster, and for a great many people Lon Simmons was their first. He made a great impression on those who listened to him and that impression will not be forgotten."
MLBlog: Remembering Lon Simmons
"Like many fans, my earliest Giants memories were listening to Lon and Russ on my transistor radio," said Giants president and CEO Larry Baer in a statement. "Hearing his broadcasts ignited my and thousands of others' passion for Giants baseball. He will be deeply missed by all of us."
Comcast Bay Area columnist Ray Ratto, a long-time observer of the northern California sports scene, wrote: "Lon Simmons is the one broadcaster nobody tried to imitate, for the obvious reason that it couldn't be done."
Simmons served three stints with the Giants, from 1958-73, 1976-78 and 1996-2002. He's the Giants' lone broadcaster to call Opening Day games at all three of their San Francisco homes -- Seals Stadium, Candlestick Park and AT&T Park.
l'll miss a great announcer & wonderful man, Lon Simmons. Listened to him as a young @sfgiants fan, became friends when I was w/@athletics.

— Dennis Eckersley (@Eck43) April 6, 2015
Wherever Simmons took the mike, listeners eagerly anticipated his signature exclamation, "Tell it goodbye!" whenever a Giants or A's player hit a home run. Simmons received the ultimate recognition in baseball broadcasting in 2004 when he accepted the Ford C. Frick Award for "major contributions to baseball" during the National Baseball Hall of Fame induction ceremony.
It wasn't just fans who appreciated Simmons. A former Minor League pitcher, he related well to ballplayers.
"From Day 1, he treated me great," Cepeda said. "We were good friends. I was really sad when I heard what happened. It's a great loss to the Giants community and a great loss for baseball."
"He got me a lot of Green Stamps," Perry jokingly recalled, referring to the trading stamps which were popular at the time and could be exchanged for merchandise. From superstars like Mays to the 25th man on the ballclub, Giants players received S&H Green Stamps when they participated in postgame interviews with Simmons.
"Away from baseball, we were very, very good friends," said infielder Hal Lanier, a fixture on the 1960s Giants clubs. "He was one of my backers who stood up for me all the time." Lanier said that he spoke to Simmons on the telephone approximately two weeks ago. "He was in great spirits that day," Lanier said. "I knew he had been very sick for a long time. I'm very happy that I got a chance to talk to him on a good day."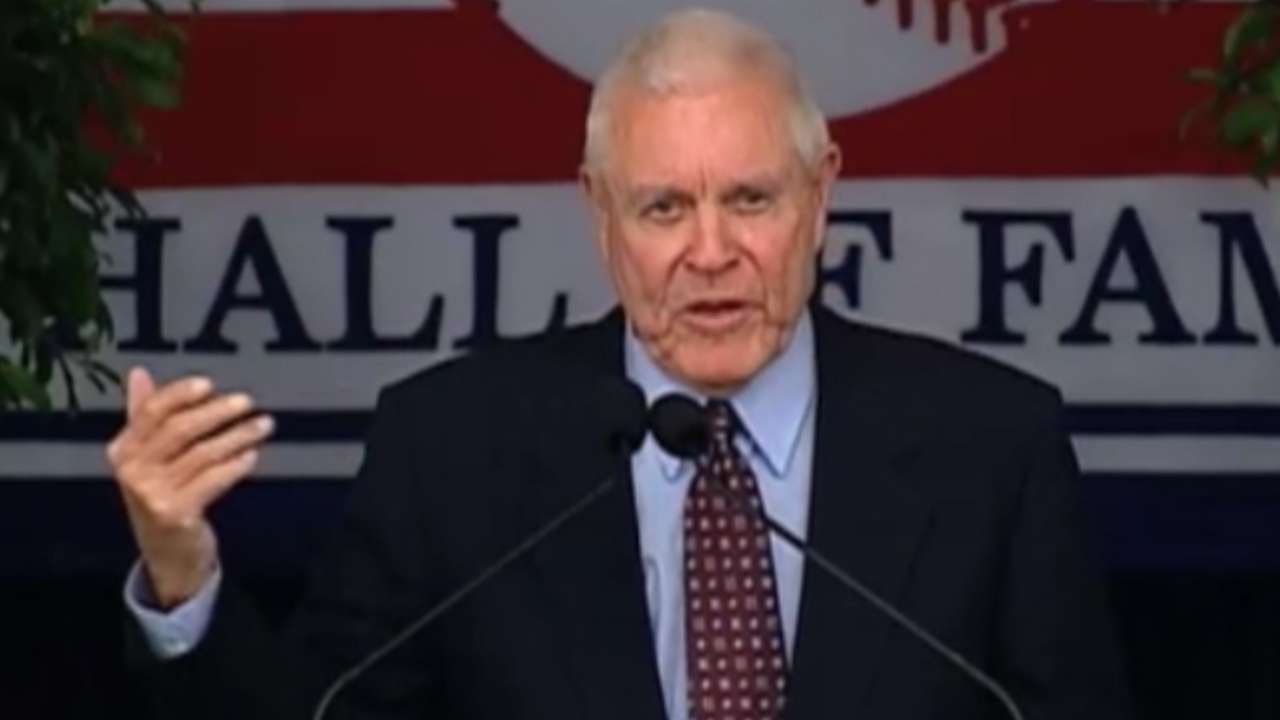 Simmons is survived by daughters Robin, Cindy, Lisa and Kelsey. Consistent with Simmons' request, no funeral services are planned.
Chris Haft is a reporter for MLB.com. Read his blog, Haft-Baked Ideas, and follow him on Twitter at @sfgiantsbeat. This story was not subject to the approval of Major League Baseball or its clubs.