NYC fans endure winter weather to visit WS trophy
Giants embrace franchise's roots with celebratory trip to Big Apple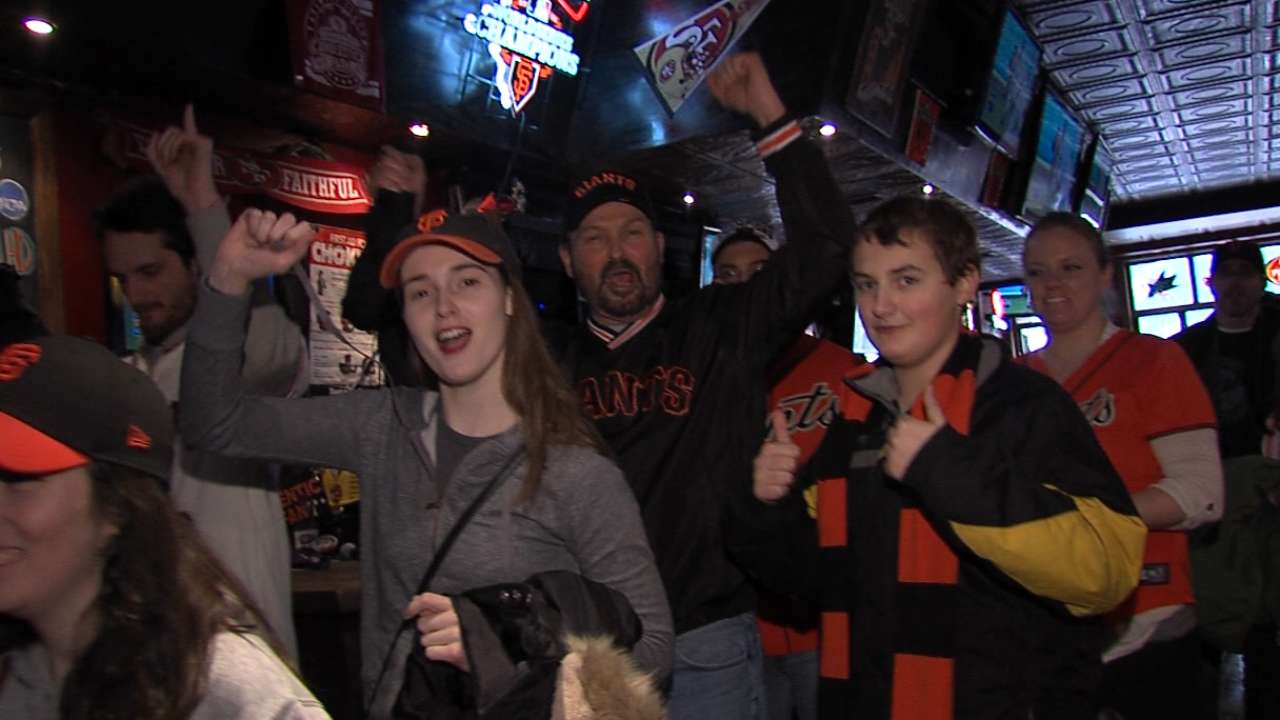 Giants president and CEO Larry Baer made an appearance on Saturday afternoon at Finnerty's sports bar in New York City, for what he joked is becoming a "biennial party."
While Baer met with fans and posed for pictures, the true guest of honor -- for the third time in the past five years -- was the World Series trophy.
More
Paul Casella is a reporter for MLB.com. This story was not subject to the approval of Major League Baseball or its clubs.