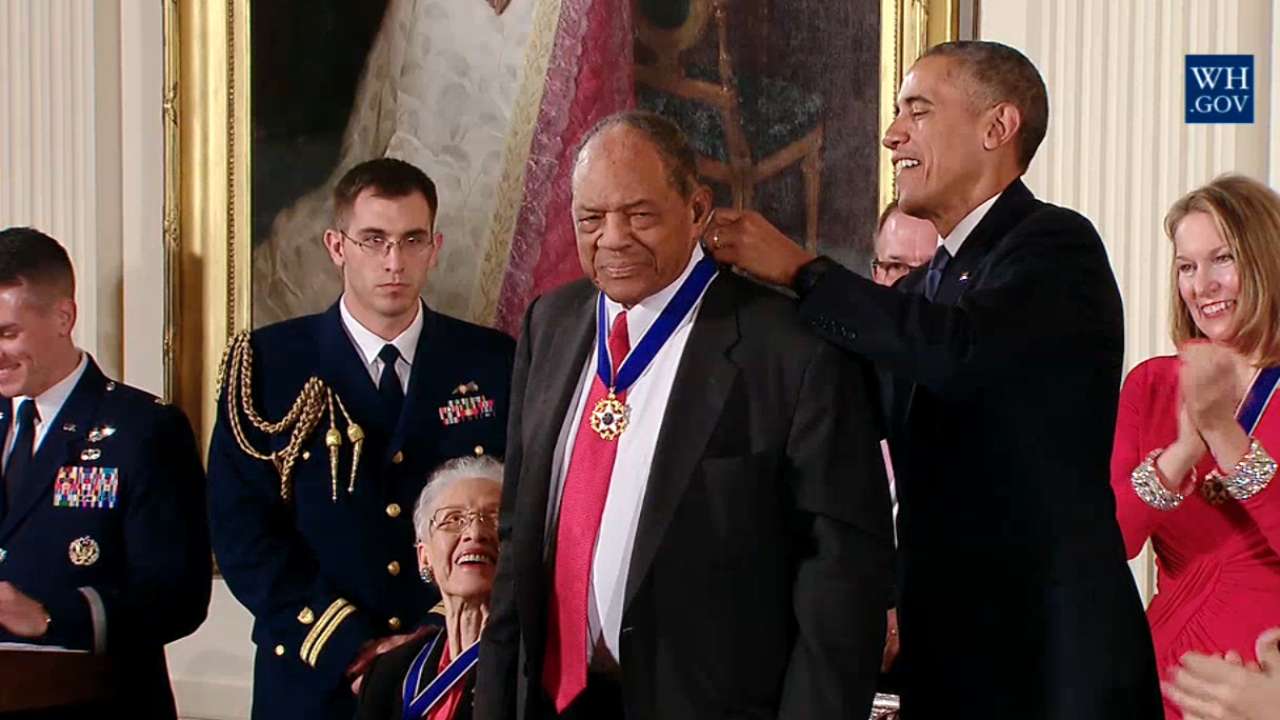 President Barack Obama was on board Air Force One, on the way to the St. Louis for the 2009 All-Star Game, where he was set to throw out the first pitch. Still fresh into his first term, President Obama turned to Willie Mays to tell him just how important he was to his own personal success.
"It was because of giants like Willie that someone like me could even think about running for president," President Obama recalled on Tuesday evening as the White House erupted in applause during the ceremony for the Presidential Medal of Freedom.
More
Jamal Collier is a reporter for MLB.com. Follow him on Twitter at @jamalcollier. This story was not subject to the approval of Major League Baseball or its clubs.