McGehee happy to wind up in San Francisco
Giants like how their new third baseman fits into lineup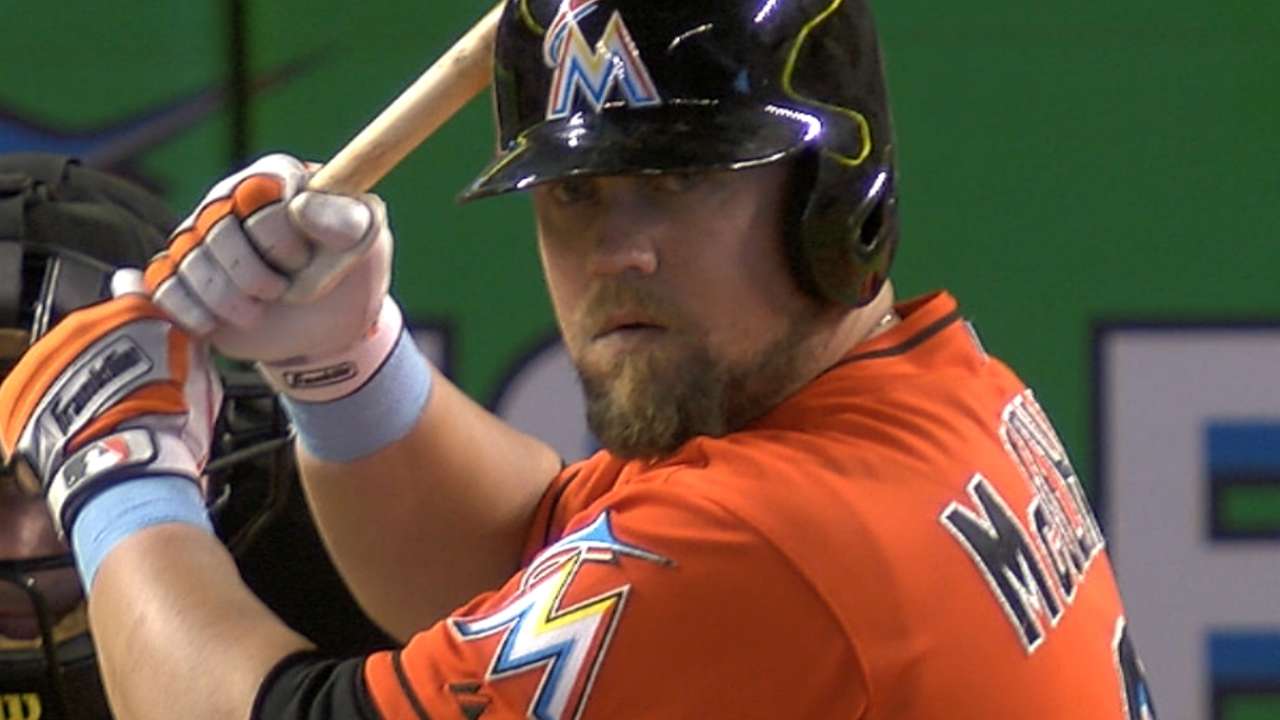 For a few minutes on Friday, Casey McGehee was excited about the news of a trade between the Yankees and Marlins. He heard from his wife, Sarah, that David Phelps, a teammate in 2012, was coming to Miami. So McGehee asked his wife to look into who else was involved.
McGehee quickly learned that the Marlins had also acquired Martin Prado, no doubt his replacement at third base. That set off some alarm bells, as McGehee put it on Saturday. He called his agent and reached out to Miami president Michael Hill, who informed McGehee he wouldn't be reporting to Marlins camp next spring.
More
Adam Berry is a reporter for MLB.com. Follow him on Twitter at @adamdberry. This story was not subject to the approval of Major League Baseball or its clubs.