MLB.com Columnist
Lyle Spencer
Pagan's friendship with Mays a source of confidence
Since joining Giants in 2012, outfielder has found legend's presence a guide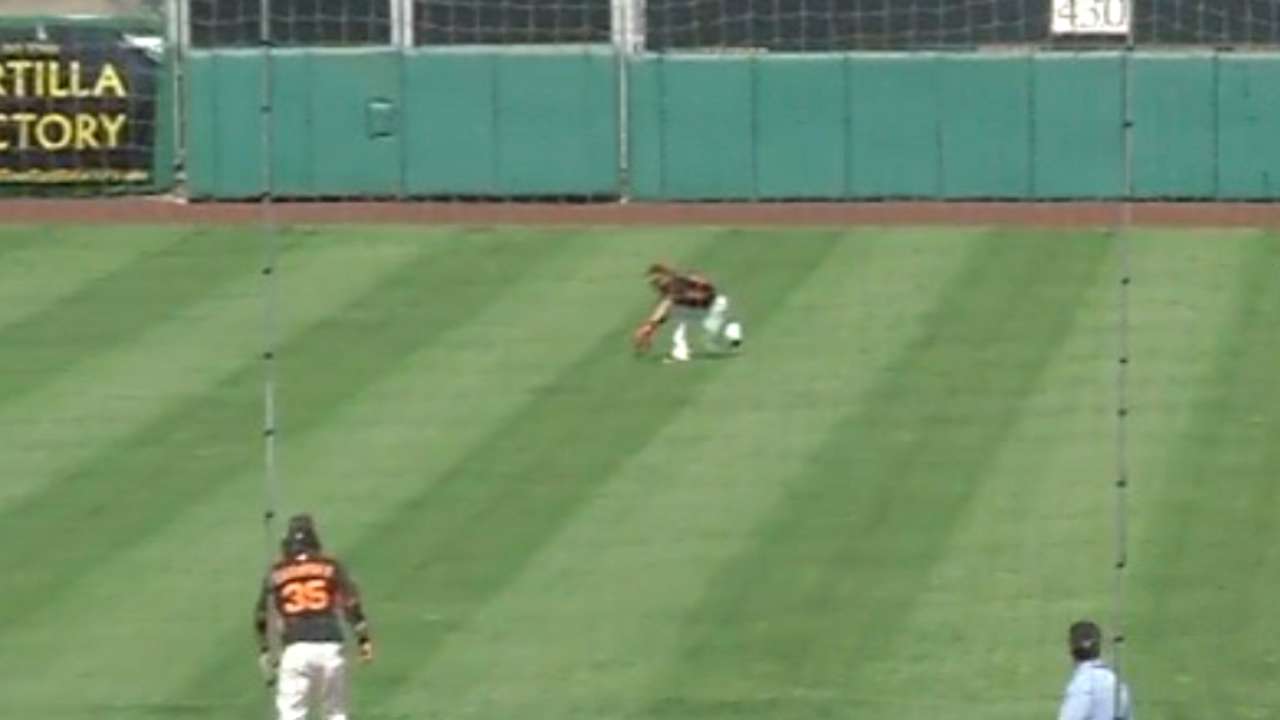 SCOTTSDALE, Ariz. -- Angel Pagan has had a little ritual involving Willie Mays at San Francisco's AT&T Park since coming to the Giants from the Mets in 2012.
"Before I go out on the field to play," Pagan said, "I go in his office and get my blessing. I shake his hand. It gives me a sense of confidence going out on the field. I have a blessing to be with the best player in history, to me.
More
Lyle Spencer is a national reporter and columnist for MLB.com. Follow him on Twitter @LyleMSpencer. This story was not subject to the approval of Major League Baseball or its clubs.