After Vogey's gem, Giants hang on vs. Rockies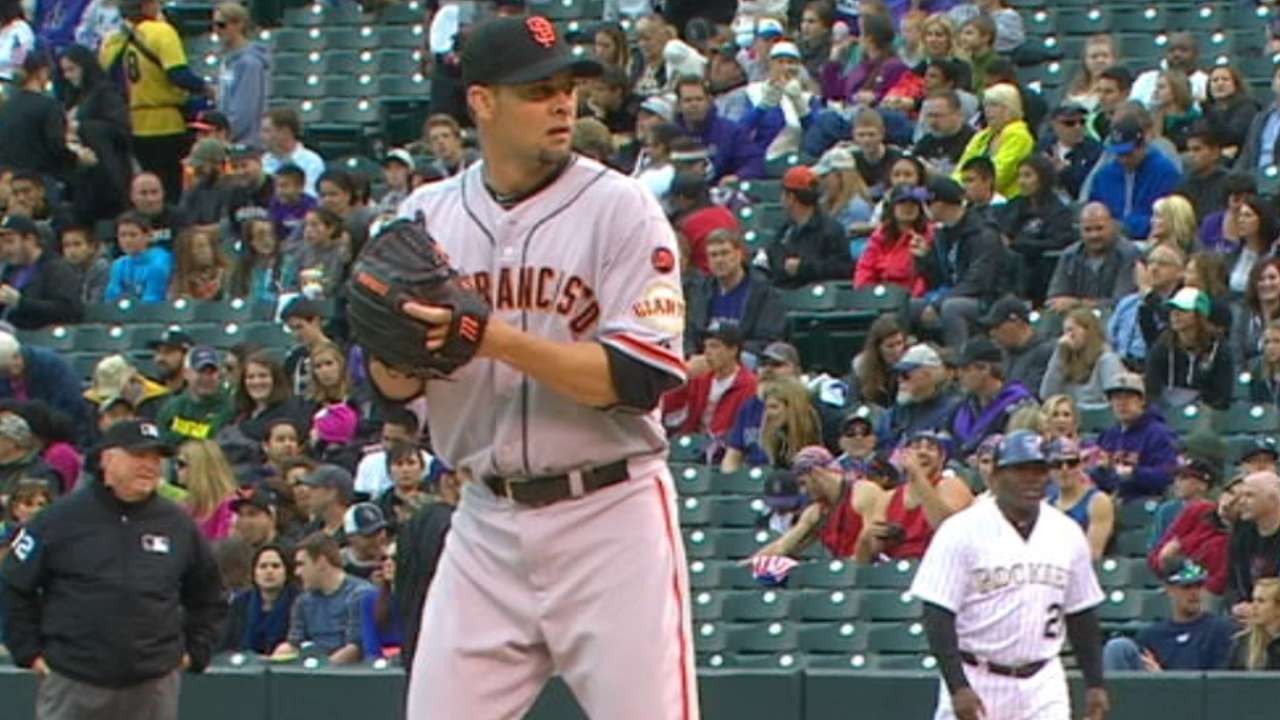 DENVER -- Right-hander Ryan Vogelsong tossed six scoreless innings, and San Francisco poured on enough offense late, helping the Giants to an 11-7 win in Friday's series opener at Coors Field.
Vogelsong (3-2) held the Rockies to two hits and struck out five. The Giants led 1-0 before Brandon Belt launched a two-run, 475-foot homer into the upper deck in the sixth off Kyle Kendrick (1-6). The Giants had five hits, including Buster Posey's two-run double, in a four-run seventh.
More