Hudson more than ready for first World Series start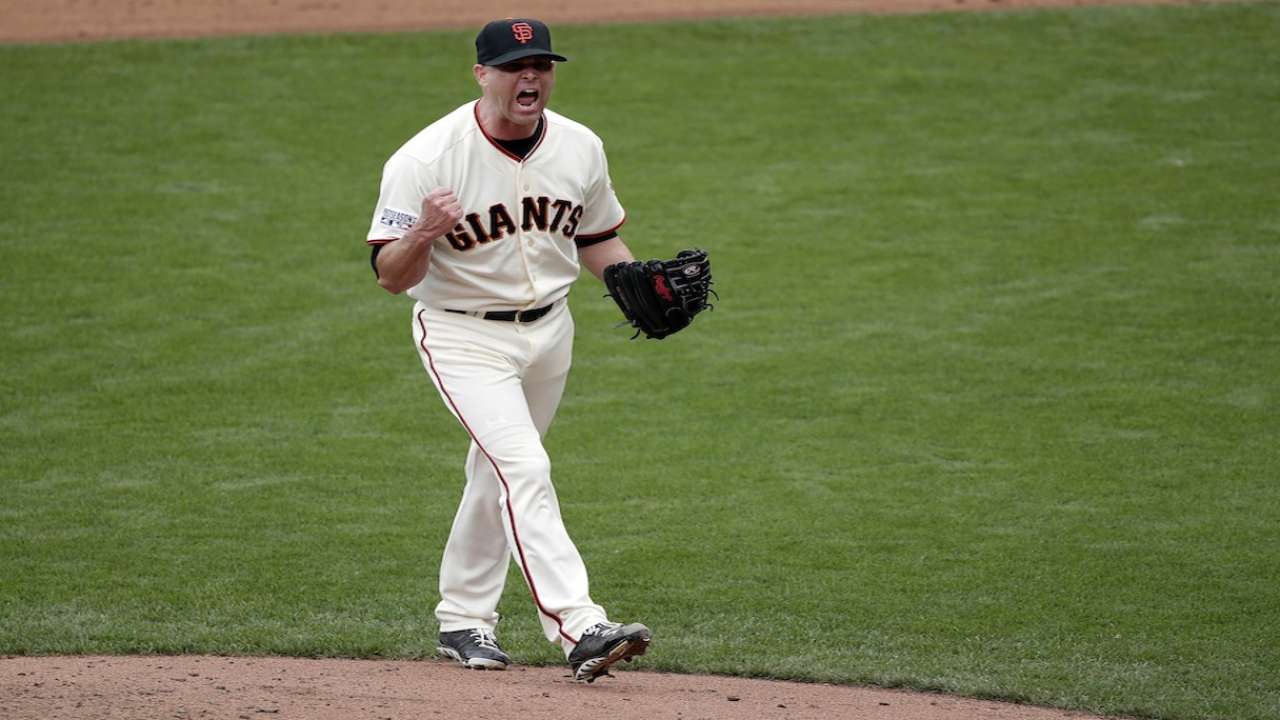 SAN FRANCISCO -- It was hardly unusual that after each of San Francisco's playoff series clinchers this month, the Giants rallied around Tim Hudson. First, they spoke of wanting to give him a chance to pitch in his first League Championship Series. Then they wanted their 16-year veteran to appear in a World Series. Now that he's here, they want him to win the darn thing. Each year, a well-respected veteran such as Hudson seems to find his way into the Series for the first time, and similar stories emerge.
What is unusual is that when Hudson's teammates say those types of things to him, he counters them with advice. Hudson freely admits that he expected to be here a long time ago, not make his first World Series appearance in Game 3 on Friday at AT&T Park (4:30 p.m. PT air time/5:07 p.m. first pitch on FOX) at age 39.
More
Anthony DiComo is a reporter for MLB.com. Follow him on Twitter @AnthonyDicomo. This story was not subject to the approval of Major League Baseball or its clubs.
Less