Giants' skid continues as Collmenter tosses shutout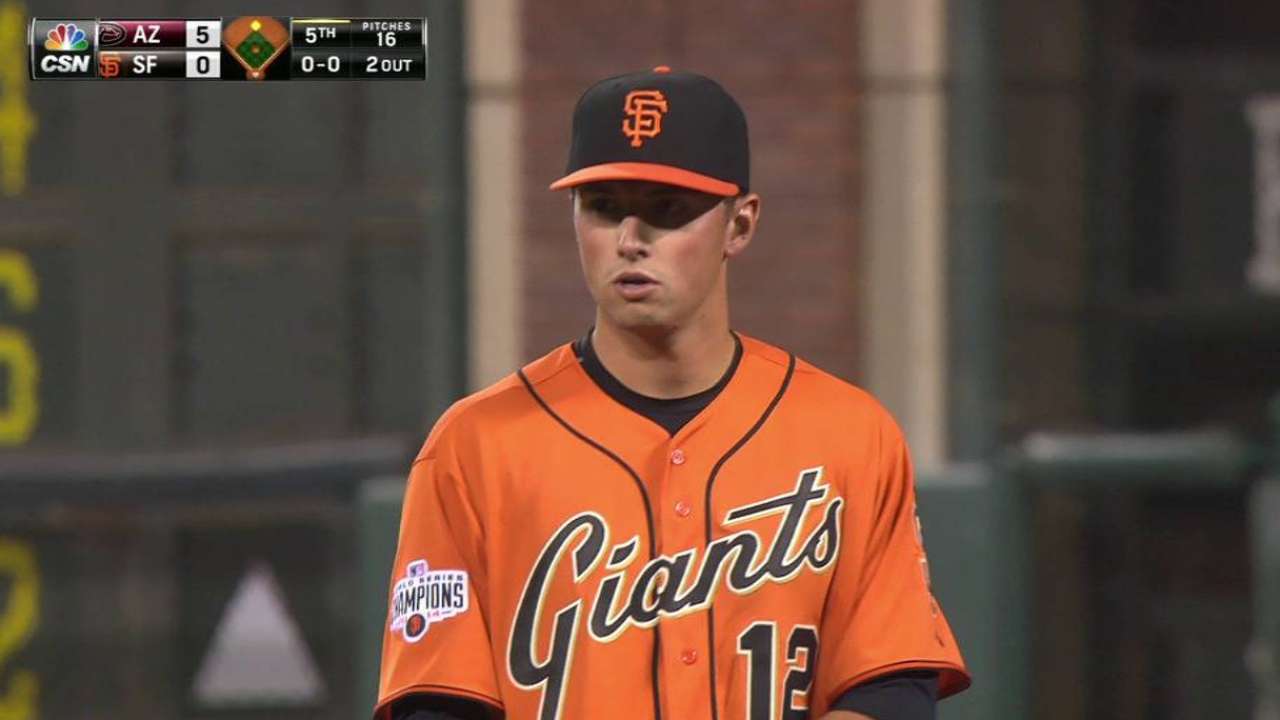 SAN FRANCISCO -- Josh Collmenter established control immediately and strengthened his command as the evening progressed Friday, surrendering four hits in his second career shutout to lead the Arizona Diamondbacks past the San Francisco Giants, 9-0.
"It's fun when you have stuff working like that," Collmenter said. "For me, it was the fastball command. It was huge for me. I was able to move the ball in and out. Everything for me plays off of that."
More