Pence returns after hamstring flareup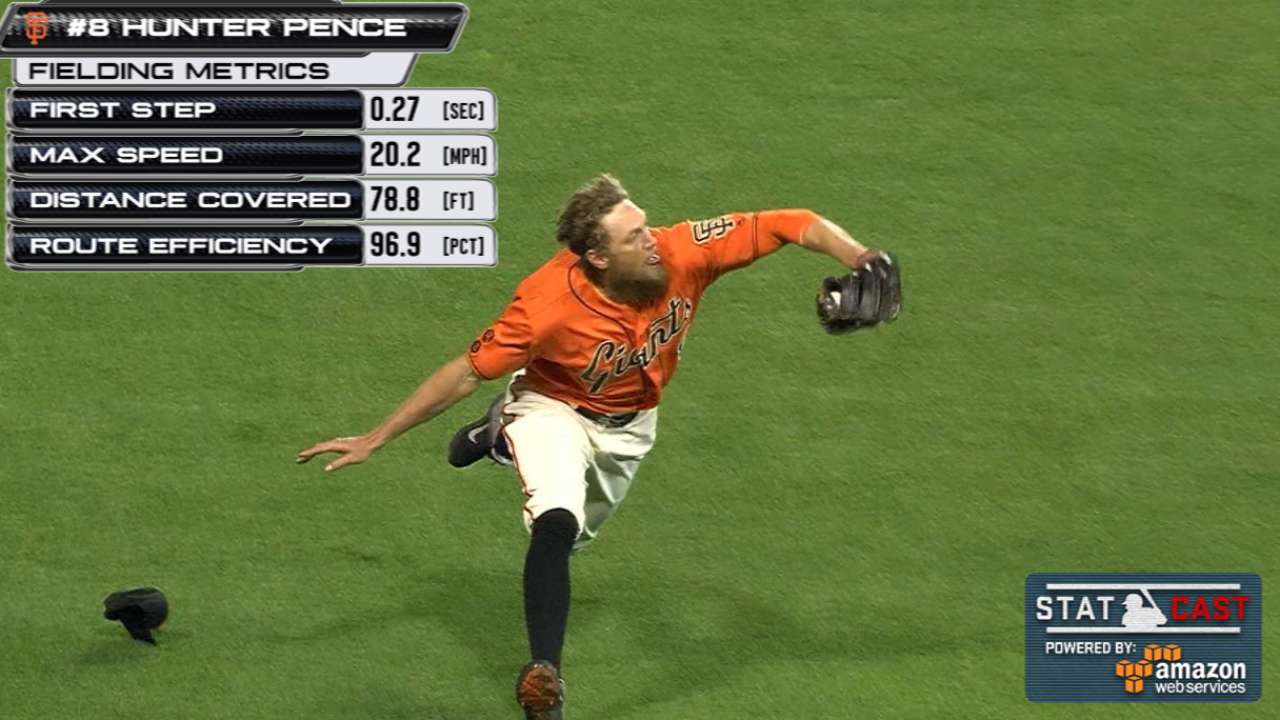 SAN FRANCISCO -- Hunter Pence's right hamstring continued to tighten during the Giants' 4-0 win against the Dodgers last Thursday. No stranger to issues involving that muscle, Pence wisely exited the game, missed San Francisco's three-game series against the Braves and got a final day of rest during Monday's off-day.
He never expected to be miss an extended period of time, though, and returned to the club's starting lineup on Tuesday for its series opener against the Arizona Diamondbacks at AT&T Park.
Continue Reading
Justin Wise is a reporter for MLB.com based in the Bay Area. This story was not subject to the approval of Major League Baseball or its clubs.