Pence, fiancee share details of proposal
Couple recounts November's special moment at Disney World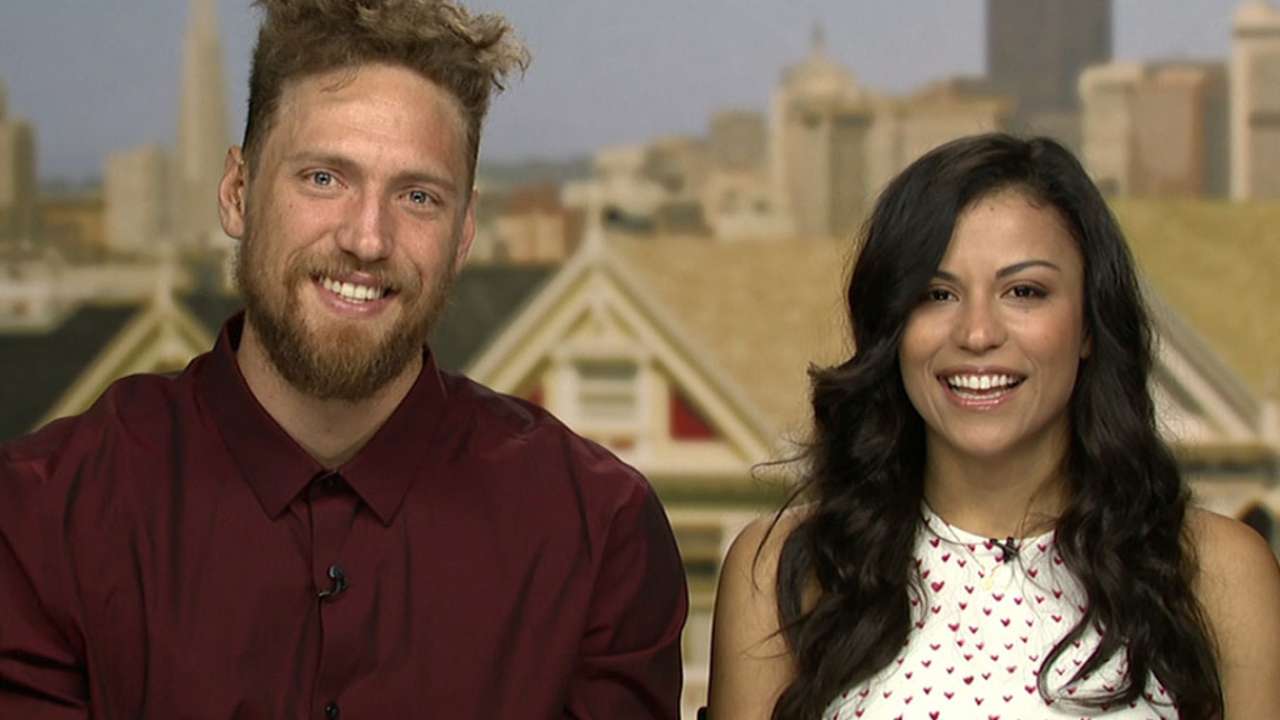 This was a special offseason for Hunter Pence, as the Giants outfielder proposed to his now-fiancee Alexis Cozombolidis in November at Walt Disney World. On Valentine's Day, Pence and Cozombolidis joined ESPN's SportsCenter to discuss the festive proposal and their relationship.
Pence knew he wanted to pop the question at some point this offseason. He had the ideal opportunity during the trip to Disney, which helped set the stage for the big moment.
More
Andrew Simon is a reporter for MLB.com. Follow him on Twitter @AndrewSimonMLB. This story was not subject to the approval of Major League Baseball or its clubs.