Giants end losing skid behind dominant Heston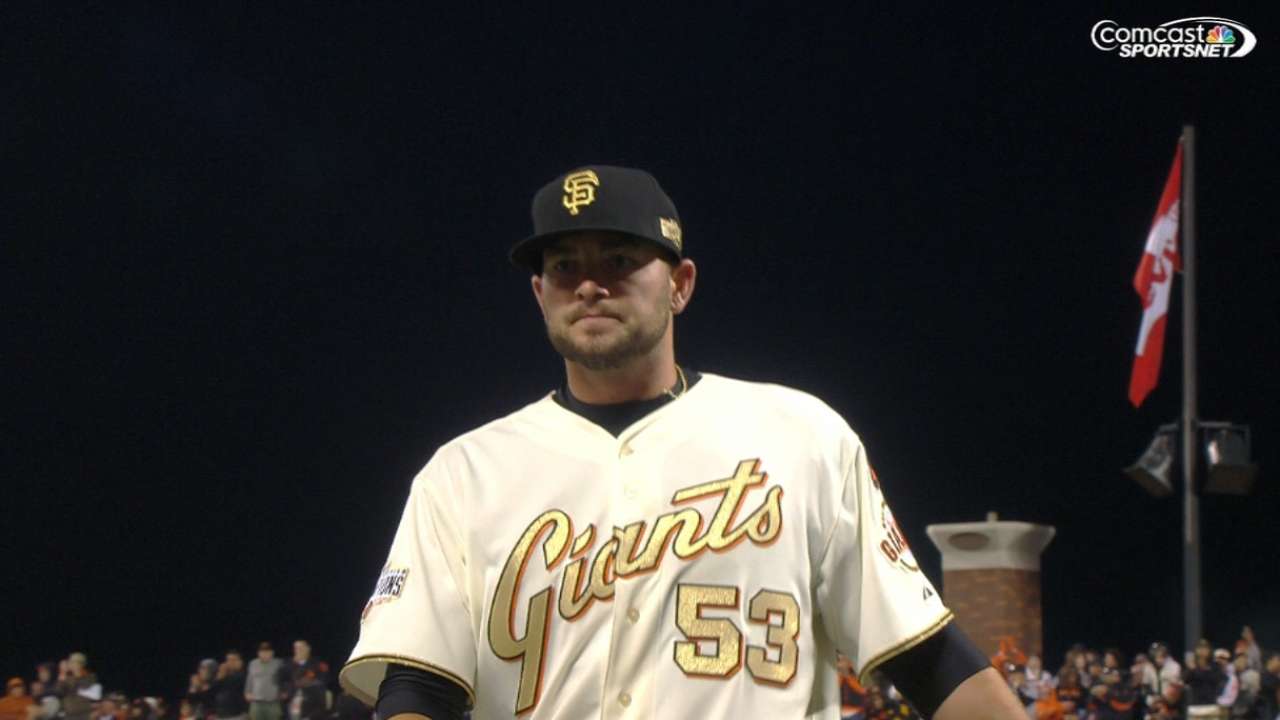 SAN FRANCISCO -- Receiving impressive pitching from Chris Heston and brief but effective flurries of offense, the San Francisco Giants snapped their eight-game losing streak Saturday by subduing the Arizona Diamondbacks, 4-1.
"He's a good pitcher," D-backs first baseman Paul Goldschmidt said of Heston. "He pitched well tonight. He didn't make too many mistakes. He worked ahead in the count a lot; that was maybe the biggest thing. He had the one walk, but there wasn't too many hitters' counts. He mixed up his slider and his fastball so you couldn't really lock in on one pitch. He did a great job tonight."
More