McGehee accepts assignment to Triple-A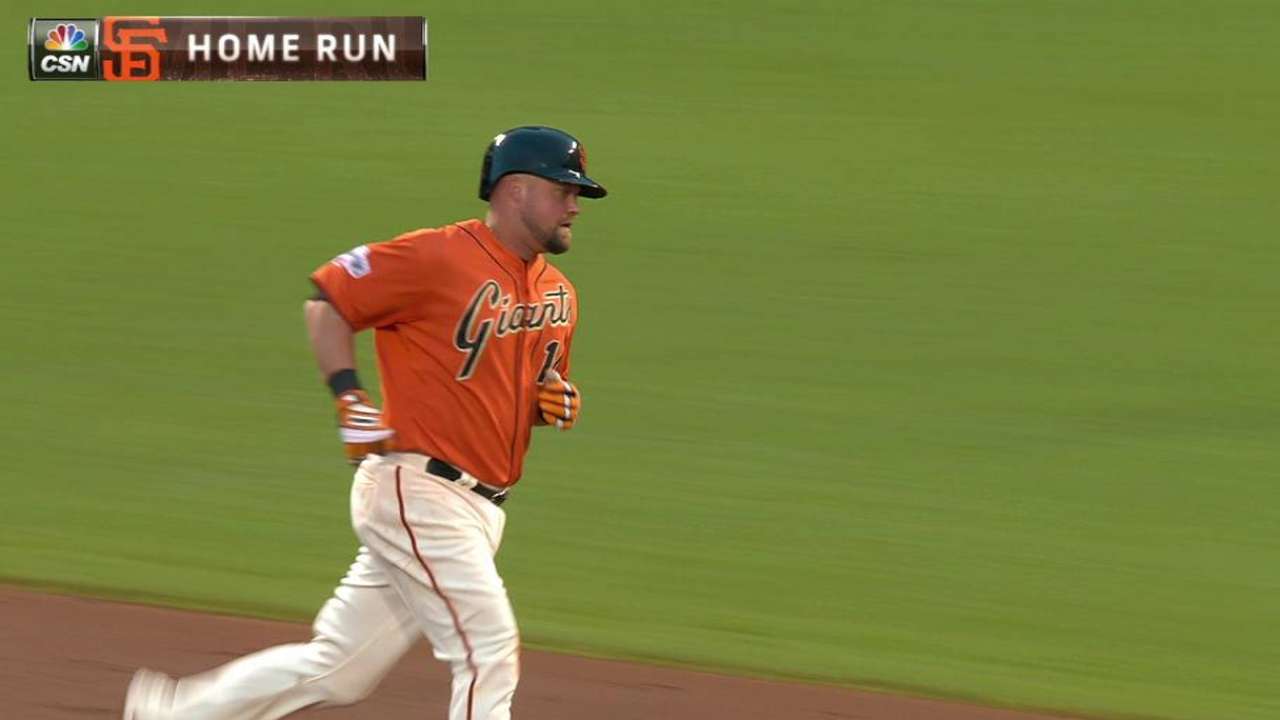 MILWAUKEE -- Bent on contributing to the Giants this season, third baseman Casey McGehee accepted his assignment to Triple-A Sacramento and was expected to be in the River Cats' lineup Tuesday night against Nashville and former San Francisco left-hander Barry Zito.
Giants general manager Bobby Evans conveyed McGehee's approach of treating the next 10 days or so as Spring Training in an attempt to give himself a fresh start and revive his hitting. McGehee, 32, batted .200 in 35 games with San Francisco and grounded into 12 double plays, which remains tied for the Major League lead.
More